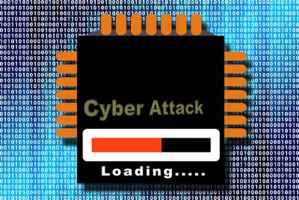 A report of Lloyd's of London states that an average economic loss of nearly "$53 billion" could occur if a "major" global cyber-attack takes place, whereby the losses could be equivalent to a "catastrophic natural disaster" like 2012's "U.S. Superstorm Sandy".
Moreover, Cyence, a "risk-modeling firm", is the co-author of the above mentioned report which looked into "potential economic losses" ranging from "hypothetical hacking of a cloud service provider" to world-scale cyber-attacks on "computer operations of various businesses, while "struggling insurers attempts to estimate the respective "potential exposure to cyber-related losses". Nevertheless, a void of "historical data" creates a challenge to formulate any assumptions. The C.E.O of Lloyd's of London, Inga Beale, said:
"Because cyber is virtual, it is such a difficult task to understand how it will accumulate in a big event".
The ransomware attack of "Wannacry", standing at "$8 billion global cost", that took place in May seem a dwarf issue besides the "hypothetical cloud provider attack" spreading over hundred countries. The costs calculated in loss also takes into account the "business interruptions and computer repairs".
The report from Lloyd's comes after a warning issued by the U.S. government to the "industrial firms" wherein the latter was warned about "a hacking campaign" which could potentially make the "nuclear and energy sectors" its target. Furthermore, Reuters added:
"In June, an attack of a virus dubbed 'NotPetya' spread from infections in Ukraine to businesses around the globe. It encrypted data on infected machines, rendering them inoperable and disrupted activity at ports, law firms and factories".
The hypothetical hacking scenario deals with hackers inserting "malicious code into a cloud provider's software", while the latter's design triggers "system crashes among users a year later". During this time frame, the malware could infect the "provider's customers" that may range from "financial services companies to hotels", resulting in a loss of income besides adding "other expenses".
Estimation showed that the average such loss could be somewhere between "$4.6 billion to $53 billion for large to extreme events", while actual loss figures could sum up to "$121 billion". In fact, the report also highlighted, said Reuters:
"As much as $45 billion of that sum may not be covered by cyber policies due to companies underinsuring, the report said.
"Average losses for a scenario involving a hacking of operating systems ranged from $9.7 billion to $28.7 billion".
References:
www.reuters.com