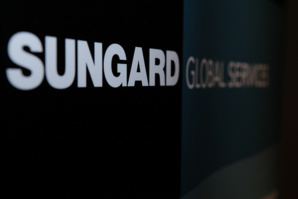 The company claims that the technologies that provide job search and Google mail service Gmail, can handle up to 6 billion commercial messages per hour.
According SunGard's partner Neil Palmer, this value can be overclocked up to 25 billion messages per hour.
Trading in today's market requires processing of huge amounts of data - these are the consequences of robotics, which resulted in a flood of orders generated a split second.
- We can create such a system themselves, but it will be very expensive - says SunGard's Technical Director Steven Silberstein. - Google has built large data fully in its work both in terms of storage, and from the point of view of creative search and speed, and the possibility of such analysts
is very important.

SunGard already uses the technology of cloud services of Google in its developments.
SunGard is working on a proposal for a draft of Consolidated Audit Trail (CAT) for the Commission on the Securities and Exchange Commission (SEC) of the USA.
SEC wants to create a database that will be a daily process in real time and sent to the archive about 50 billion records, keep track of all the quotes, sales orders, and the actually committed transaction on the markets of the US stock and options.
After a sharp collapse of the US stock indices May 6, 2010 (flash crash), regulators started to regard CAT as remedy market from such excessive fluctuations.
However, 10 organizations in charge of the project, have not agreed on who will implement it and how it will be funded.
Recall that Google in the first quarter of 2015 earned 17.3 billion dollars, which is 12% more than last year.
Meanwhile, the net profit reached 3.59 billion dollars.
It turns out that compared to the same period of 2014 income increased by $ 140 million.
Experts expected higher data performance.
However, the company lost 5% of revenues due to the overvalued exchange rate of the US dollar.
Shares of Google after the publication of statements of income rose 3.5% to 557.46 dollars.
SunGard is a global leader in software development and maintenance.
Company SunGard has more than 17,000 employees and serves 25,000 customers in more than 70 countries.
SunGard develops software and solutions in the field of financial services, higher education and the public sector.
The company also provides disaster recovery services, managed IT-services, consulting services and information availability software business continuity.
With annual revenue of US $ 4.5 billion, SunGard is the largest privately held software development and services, which took 480 th place in the list of the largest industrial companies in the US (Fortune 500).

source: bloomberg.com