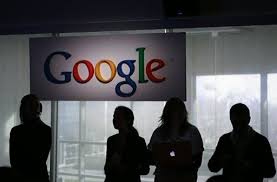 Google evaded 227 million euros ($247.5 million) in taxes in Italy between 2009 and 2013, reports Reuters quoting sources from the Italian finance police.

Google has been at the centre of an increasingly angry debate across Europe over taxation of multinationals who park earnings in low-tax nations and the finance police report which was due to be delivered to the Internet giant later in the day and comes amid this debate.

"Google complies with the tax laws in every country where we operate. We are continuing to work with the relevant authorities," said a Google spokesperson when asked about the Italian report.

Google paid 2.2 million euros of tax in Italy in 2014 on revenues of 54.4 million euros generated in the country, shows the latest figures of Google. Google's Italian revenues are estimated at around 10 times higher by Italy's Communications Authority.

A debate followed Google agreeing to pay 130 million pounds ($185 million) in back taxes to the British authorities last week as the opposition Labour Party and others said this was too small compared with the profits the company earned in Britain.

In order to settle a dispute over allegations it failed to pay taxes for six years, Apple Inc agreed to pay Italy's tax office 318 million euros in December, reported Reuters quoting a source with direct knowledge of the matter.

Meanwhile, British MPs will grill Google executives and UK tax officials in a move within weeks after they agreed to appear before the Commons public accounts committee to discuss their controversial tax settlement.

Evidence is to be presented by representatives from the US internet company and HM Revenue & Customs (HMRC) in a hearing on 11February, the committee confirmed.

Earlier Margaret Hodge, the former chair, had subverted the company slogan "don't be evil", claiming its tax strategies meant: "You do do evil" and Google was given an extremely rough time by the committee in 2013. Labour MP Meg Hillier is now the chairman of the committee.

A warning was also sounded by the European commissioner responsible for the rules stating that the UK government's controversial tax deal with Google could fall foul of European competition rules and will be investigated if a complaint is made.

The so-called "sweetheart deals" between member states and companies were unfair and could amount to illegal state aid, said Margrethe Vestager.

A call for a European Commission investigation into Google's tax settlement was made by the SNP which has already written to Vestager and it is expected that Labour will also make a similar complaint.