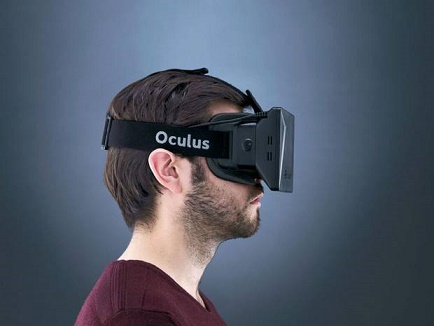 Google Inc. is planning to build Virtual reality based on Android operating system. The company does not want to lag behind in the race for one of the most fascinating technology of the world. Google has already prepared a special team of engineers responsible for figuring out a version of android for Virtual Reality applications. This was mainly triggered by the fact that Facebook is already one step ahead with the acquisition of Oculus VR at $ 2 billion.
Presently, Google has four distinct version of Android across the markets that run on smartphones, wearable devices, television and Cars. With the introduction of one more version, Google will take android ahead of others thereby boosting its overall market share. The company was involved in the VR project since 2014 and have already made an investment of around $542 million in Florida based, Magic Leap Inc. Besides, it has a separate team for testing special tablets that possess multiple cameras which will incorporate "Augmented Reality". Moreover, Google's game called "Ingress" is already launched in the market which requires to visit different parts of the city in order to complete its mission.
Game makers believe that VR possesses huge growth potential but at this point of time all the games are not VR compatible. The acquisition of Oculus stimulated fierce competition to develop VR. Facebook confirmed its rivalry with Google by luring one of its important executives from the advanced projects to work on Oculus VR. Similar to Apple, Oculus also utilizes its own developed hardware and software. Sony unveiled its virtual reality PlayStation-centric headset, named Morpheus. Besides, Samsung Electronics joined Oculus for developing VR headgears. Microsoft, is also involved in manufacturing "HoloLens", a windows 10 device used for projecting images onto real world. Oculus is likely to launch its Rift either towards 2015 end or in the beginning of 2016 but the company is working in collaboration with Samsung to release its gear VR.
Moreover, Google is planning to distribute the new operating system for free, following the same strategy as was adopted in case of smartphones operating system. However, the android version for smartwatches did not gain much popularity. Virtual Reality made headlines when it became the center of discussion during the Game Developers Conference held at San Francisco. In this conference, headsets from both the companies, Oculus and Sony were showcased. It was clear that Oculus gained popularity with more developers on its side while Sony's headsets were unable to attract attention as its developers did not allot more time and focus to work on PS4. The attendees were excited for the demonstration of Oculus VR and hence waited for hours to see the technology from Nvidia Corp. Mark Zuckerberg, Facebook CEO stated that virtual reality is probably the next computing platform after smartphones.
Google's team that is responsible for android version of virtual reality includes Clay Bavor and Jeremy Doig. Moreover, Bavor is the man behind the invention of "Google Cardboard" which is a low-tech virtual-reality viewer. Briefly describing, it is a cardboard with two lenses, two magnets, one rubber band and some Velcro.