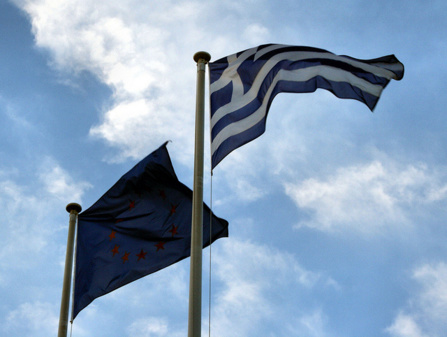 The prime minister of Greece has submitted a bail-out proposal for the debt-ridden country and called it as a realistic proposal.

Greece Prime Minister Alexis Tsipras has scurried to put together a proposal in an attempt to secure a deal over its debts from its creditors while also ensuring that the deal does not put much of Athens' interests through the window. He emphasized that plan did include "concessions that will be difficult". After the submission, Tsipras is set to meet President Jean-Claude Juncker, the European Commission in Brussels. The other two creditors, International Monetary Fund and the European Central Bank, have already discussed the proposal within themselves. The IMF chief Christine Lagarde herself was present at the closely-guarded talks to streamline the proposal by Athens. They are yet to discuss it over with Tsipras.

Greece has been tiptoeing around the bailout proposal from April. The need for an imminent solution was drawing upon the country as a 300 million euro payment to IMF is due this work week to IMF even as rumors are flying that the coffers at Athens may not have the sufficient amount. The payment trance now totals to a staggering 1.5 billion euros, which Greece has to pay this year. Meanwhile, the country needs the next tranche of the bailout money from the troika of international creditors.

While the creditors are urging for more austerity measures, the country itself is looking at payout with more dignity to the country. To add woes to the Prime Minister, his own party has clearly condemned any kind of austerity measures which will put the country in the mercy of the creditors. Another threat looming large over the creditors is the exit of Greece from the Eurozone, which could again destabilize the economy. To take the edge off the Eurozone exit, both the German chancellor Angela Merkel and the French president François Hollande themselves were expected to be present when IMF hands over its austerity and economic reform proposal to Tsipras.

Last month, the country was internally looking for measures to repay the loan. Greece even took measures to privatize its largest port and regional airports to attract investment and accelerate the economy. Announcement of reform package at least will allow Athens to unlock remaining aid of 7.2 billion euros, part of the EU and IMF bailout and will potentially return 1.9 billion euros in profits made by the European Central Bank on Greek bonds.