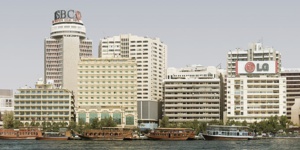 On Monday, HSBC, one of Britain's "Big Four" banks, expects the country's central bank to raise interest rates twice over the next 12 months.
HSBC expects the Bank of England to raise interest rates by 25 basis point in November and again in May 2018, thus guiding Britain's benchmark interest rate to 0.75%.
"The Bank of England's MPC minutes in September were hawkish, but the subsequent comments from former doves Mark Carney and Jan Vlieghe appear to have sealed the deal," wrote Elizabeth Martins, an economist at HBSC in a note to clients.
As a result of its forecast, which also factors in other "cyclical forces", HSBC said it expects the price of the sterling to rise by 15 cents to $1.35.
It no longer sees the Euro reaching parity with the pound, as it expected to happen by the end of this year. It now sees the sterling at 89 pence per Euro by the end of 2017 and it expects it to rise to 95 pence by the end of 2018.
"
The Bank of England's unexpected hunger to join other G10 central banks in the race to the exit from accommodative monetary policy has given additional impetus to sterling, a currency that has happily ignored the political intrigue of Brexit throughout 2017
," wrote David Bloom, HSBC's global head of currency research.
The sterling recorded its biggest gain last week when it climbed almost 3% against the greenback to levels above $1.36; the rise can be attributed to BoE saying it would raise interest rates in the "coming months".
The bank sees the Sterling being weighed down by Brexit related political uncertainty next year, a factor that it said was "now playing second fiddle to the possibility of a cyclical rate rise". It expects the Sterling to fall to $1.26 by the end of 2018.
References:
http://uk.reuters.com