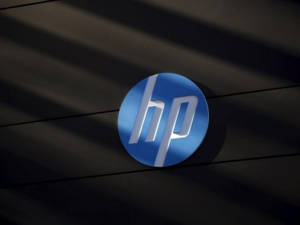 As per Mike Lynch, founder of Autonomy, Hewlett-Packard Co was aware of the on-going practices at Autonomy, including its growth rates and its hardware sales, which were boosted by different accounting rules before it entered into an agreement to acquire the firm in a deal, which is now seen as ill-fated, worth $11 billion.

Hewlett-Packard is suing Lynch and Autonomy's former director of finance Sushovan Hussain, in London for damages of about $5.1 billion for their management of Autonomy. As per Hewlett-Packard, they had engaged in fraudulent activities which were designed to boost the value of their company.

As per Lynch, the contentious issues, such as the sale of its hardware division and the recording of its revenues with resellers, were raised in a due diligence report by the audit and consultancy firm, KPMG.
As per KPMG's report, which was made public after U.S. shareholder pursued legal action against HP for boosting its revenues, the difference in accounting standards could impact historical growth rates for the company.

"The KPMG report directly contradicts the statements HP made about Autonomy on which its whole case is based," said Lynch. "HP said it did not know things that it plainly did."

Hewlett-Packard however did not back down and instead has alleged that for more than two years prior to its acquisition of Autonomy, Hussain and Lynch had conducted "a systematic and sustained scheme to make Autonomy look like a rapidly growing, pure software company whose performance was consistently in line with market expectations."

"It was a lie," said a spokeswoman from Hewlett-Packard.

She went on to add, "HP had no knowledge of Lynch and Hussain's contrived sales to value added resellers and other improper transactions and accounting practices, all of which artificially inflated Autonomy's reported revenues, misrepresented its rate of organic growth and overstated its gross and net profits."

As per documents, which were made public in this court case, Hewlett-Packard's chairman, Ray Lane was also worried about going ahead with the acquisition, till the very last minute.

Before the acquisition was made public, he had on several occasions, emailed Hewlett-Packard's independent directors requesting a last-minute meeting, saying he had "received new news this morning that I'm still trying to digest," according to the documents.

As per a report by Proskauer Rose LLP, a legal firm, the minutes for this meeting is unavailable.

Days after the deal was announced, Lane, in an email to Chief Executive Leo Apotheker, had said that he was "still haunted by Autonomy itself." In fact, he had asked Apotheker, as well as the company's legal advisers if there was any way Hewlett-Packard could get out of the deal.

Apotheker, who was replaced by Meg Whitman weeks later, responded in an email that he was 99% sure that the Autonomy deal was irreversible.