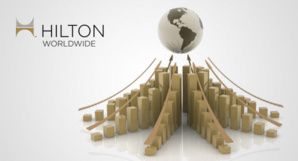 Hilton Worldwide, a leading global company in the hospitality industry, announced today that it will collaborate, again, to help celebrate earth hour 2015. Hilton has been participating and celebrating earth hour for the last five consecutive years. Its team members, its 12 brands, and its franchises all over the world will unite in celebrating Earth Hour 2015.

Hilton Worldwide has in the hospitality industry for more than 95 years now. Its services range from resorts, full-service hotels, to extended-stay suits. It is an exceptional company and its track record of providing outstanding experiences for its guests are of worthy mention. This is especially true given the fact that it has to maintain this uber quality throughout its 715,000 rooms in 4300 owned, franchised, managed, leased hotels and timeshared properties across 94 territories and countries.

Thanks to its dedication and maintenance of high quality in the tough hospitality industry it has thrived for almost a century and it has maintained its lead through its award winning customer loyalty program.

It will be participating in the Earth Hour 2015, in a variety of ways including:

Hosting a romantic candlelight dinner with sustainable cocktails and carbon menus.
Organising a workshop that teaches you how to make candles.
Switching off its neon signage and the exterior lights of its main building.
Holding of a music session of Jazz and classical music in the dark

On the 28th of March 2015, at 8:30pm, local time, Hilton Worldwide will connect with guests and demonstrate its willingness and commitment to sustainable living.

Maxine Verstraete, Hilton Worldwide's VP Sustainability , was of the opinion that:
"Managing natural resources and energy use are key to Hilton Worldwide's overall long-term business strategy. Celebrating Earth Hour around the world is one of the ways hotel teams work with guests to demonstrate how we conserve waste, water and energy every day,"

Typically Travel with a Purpose focuses on strengthening the bond between Team Members in local communities wherein they lead normal lives which include travel and work, but natural resources are carefully measured utilized so as to promote a sustainable future.
To further efforts in its goal of a sustainable future, Hilton Worldwide even received an
ISO 50001 certification in 2014
for its energy management policies for all its operations worldwide. It achieved this status by means of a major upgrade to LightStay, which is a proprietary measure platform complementing other ISO certifications such as ISO 9001 and 14001.
Hilton Worldwide through its commitments have shown the global community that even simple steps can have a significant impact on climate change. Climate change is one of the biggest challenges that our planet is facing today. By joining hands and collaborating, big and small, individuals and corporates, we can make a difference.
References:
http://www.csrwire.com/press_releases/37796-Hilton-Worldwide-Celebrates-its-Commitment-to-Living-Sustainably-with-Earth-Hour-Projects-Around-the-World