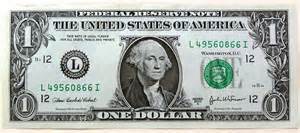 The International Monetary Fund has given a red herring to the US economy. The international watchdog has asked US Federal Reserve to hold off the impending rate increase until 2016.

US has been rallying for the rate increase which would have been the first in a decade and signals the boost that the country's economy had been facing lately. To make the matter graver, IMF has even slashed the forecasts for US economic growth. The watchdog noted a series of attributes including a strong dollar and bad weather as bringing down the country's job creation rate. IMF has now brought US GDP growth to 2.5 per cent for the year when compared to the last estimate in April for a 3.1 per cent expansion.

According to IMF report, the lull in oil prices has decreased investment in the sector in the first quarter of the year. Adding to the woes is the strike in West Coast ports. Considering these factors, the fund has asked for caution till the first half of 2016 in the matter of rate increase. The fund also said the dollar is already "moderately overvalued" and any more appreciation could in fact be detrimental to the US economy.

The set of recommendations from IMF to strengthen the economy include enhancing the Financial Stability Oversight Committee and the way it manages risks. Meanwhile, the rate increase by Federal Reserve could mean "significant and abrupt rebalancing of international portfolios with market volatility and financial stability." The country could face an inflation which will shoot up borrowing costs. Another reason for worry for the IMF is the extent of ripple effect which would be fekt by countries with strong economic ties with the US.

The IMF did not leave the opportunity to once again bring to light the inability of Congress and White House to set a clear cut federal budget, which could increase the risk of a government shutdown as witnessed a year ago.

The IMF also signaled at risks growing in the insurance and money markets. Investors have been putting dollars into riskier assets in the search for higher returns due to the conducive market environment.