by Arthur Frydman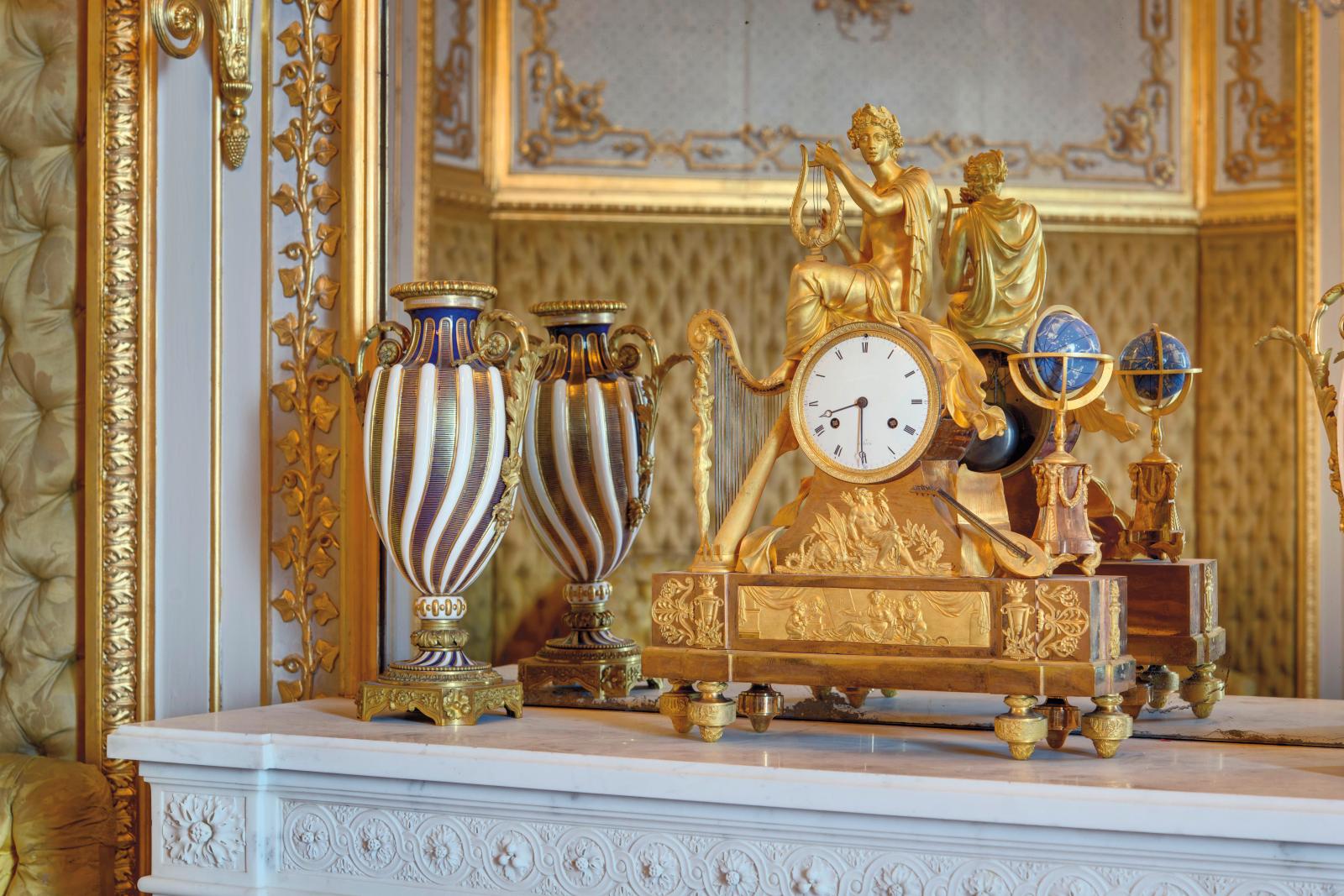 Clock from the octagonal salon in the château's imperial theater. First Empire, movement by Lepaute. RMN-Grand Palais (Château of Fontainebleau)/Adrien Didierjean
Fontainebleau's hours of glory are told through an outstanding collection of royal clocks: reminders of the daily life of monarchs, and witness to historical events. These little-known objects vibrant with art and history invite visitors on a journey down memory lane. "This collection, one of the largest focused on the art of French timepiece-creation, had been abandoned since the post-war period. It was important for us as curators and art historians to revive these clocks and set the rhythm for a new chapter in this centuries-old residence," says Vincent Cochet, chief curator of the Château of Fontainebleau.
For the past 13 years,
Rolex
has been maintaining and restoring 60-odd 18th and 19th-century clocks and their movements through a substantial but unobtrusive sponsorship campaign (the amount of money donated has not been revealed). The famous Geneva watchmaker is a loyal supporter of noble causes, and has a policy for promoting France's cultural heritage and riches. "A clockmaking heritage under threat, which needed rapid attention, is being revived thanks to sponsorship and skills we didn't possess," says Jean Vittet, curator at the château. "
Click here to read more