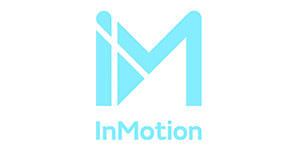 InMotion is a "new technology business" launched by the Jaguar Land Rover. The said technology create apps and also "on-demand services" which helps to overcome challenges posed by "modern travel and transport" system.
In the coming of May 2016, InMotion is scheduled to start its "real-world testing" which will involve various services like "car sharing and car ownership solutions". Moreover, in the coming months the testing will go on in Europe, Asia and in the North America.
The group strategy director at Jaguar Land Rover, Adrian Hallmark states:
"With the development of new apps and on-demand services, InMotion provides us with an opportunity to provide engaging and invaluable experiences to both new and existing customers globally."
"As a start-up business, InMotion combines the flexibility and pace needed to compete in the ever-changing mobility sector. It allows us to react quickly to new tech and ever-changing customer demands."
New upcoming technologies are changing the travel habits of people as they can access vehicles by swiping on their screen. Increasing number of people are getting more interested in improving "their commute to work or to access the car they want" and also "when they want to". Therefore InMotion presents a combination of best technology and automotive sectors which aims to design "new solutions" which involves "smartphones or other connected devices".
At the outset, InMotion conducts a thorough research in collaboration with people from all over the world, whereby it attempts to find out more about emerging travel and transport issues" that require a solution. Once the said study provides with the resulting data, the information will be used to conduct "closed real-world experiments" for testing out various approaches to discover the "most effective" one.
Following the said agenda, the next step of InMotion will be to develop "the business model and technology platform" before the solution is launched publically. This way InMotion ensures to create "engaging and relevant services".
InMotion is a "wholly-owned subsidiary" of Jaguar Land Rover and is based in London which has thirty job vacancies for people "who will support entrepreneurs to build new businesses" in order to acquire "the agility and independence" needed to craft "nimble services" that fulfil the mobility sector's need to respond fast with "robust financial and technological support".
References:
http://www.europe.tata.com/