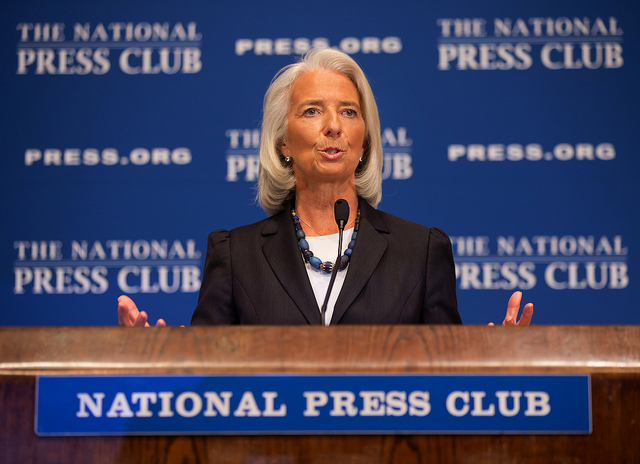 2015 is set to be the watershed year when India' economic growth will outpace China's, according to a recent IMF World Economic Outlook forecast.

The world's biggest democracy will grow to 7.5 percent, which will be fastest in last five years while China will slow down to 6.8 percent in 2015 from 7.4 percent the prior year. If 2015 goes as forecasted by IMF, then India will outpace China in economic growth for the first time since 1999. Meanwhile the projected economic growth for China, at 6.8 percent, would be the slowest pace for the communist nation since 1990, when the infamous Tiananmen Square crackdown happened.

This slow growth in China will have ripple effects in other emerging markets in the region as well, the report noted. "The Chinese authorities are now expected to put greater weight on reducing vulnerabilities from recent rapid credit and investment growth, and hence the forecast assumes less of a policy response to the underlying moderation" it said. But for India, the "growth will benefit from recent policy reforms, a consequent pickup in investment and lower oil prices,'' the IMF report noted. IMF also revised India's growth for 2013 and 2014 upward following a change to national accounts statistics, according to the report.

The report noted that India and Japan would bolster the economic growth and will help balance the blow of China's slow economic growth in the Asian region. "Asia's growth is forecast to hold steady in 2015, and the region is expected to continue outperforming the rest of the world over the medium term," the report noted.

The agency also capped its global growth projection for 2015 at 3.5%, the same level as was forecast in January. It particularly reduced the US expansion forecast by 0.5 percentage point and 0.2 percentage point for 2015 and 2016, respectively, from earlier projection levels. For EU, it raised the growth forecasts by 0.3 percentage point and 0.2 percentage point, respectively, from its earlier projection of 1.2% for 2015 and 1.4% for the year after that. IMF noted that a decline in oil prices, lower interest rates and euro depreciation, as well as the shift to a broadly neutral fiscal stance, are projected to boost activity in 2015-16.

Generally, the recent IMF forecast signals the shift in the definition of economic superpowers. The populous developing countries of China and India are together changing the way the world perceived these regions.