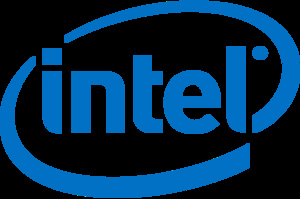 Mobileye, an autonomous Isreali "vehicle technology firm", would be bought over by Intel Corp. for "$15.3 billion", revealed the latter. Moreover, the said purchase deal has the capacity of taking Intel into "direct competition" with its rivals like Nvidia Corp. and Qualcomm Inc. in the battle to "develop driverless systems for global automakers".
The expensive acquisition could place Intel into the first ranks of supplier for the "world's largest computer chipmaker" as the company continues to reach out for market spaces that are "beyond its core computer semiconductor business". Besides fuelling up the competition for acquiring the technology for "autonomous vehicle" among the suppliers, the above mentioned deal could ignite the "already-overheated valuations of self-driving start-ups".
According to the last year's projected figures of Goldman Sachs:
"…the market for advanced driver assistance systems and autonomous vehicles would grow from about $3 billion in 2015 to $96 billion in 2025 and $290 billion in 2035".
Among the skeptics, the questions that continues to exist, rests on the ability of suppliers of driverless cars for fully deploying a full proof safe system by the next coming four years' time. Nevertheless, investment analysts are concerned over the interaction of "Intel and Mobileye" that culminated in the agreement of the "pricy acquisition".
Even though, Intel has been counted within the sector's significant players, the company has been the investor for minimum "half a dozen start-up companies" that develop various parts starting "from robotics to sensors" for the driverless car systems. Mobileye's portfolio, on the other hand, is a broad one in terms of driverless cars that includes "cameras, sensor chips, in-car networking, roadway mapping, machine learning, cloud software and data fusion and management".
Betsy Van Hees, one of the analysts at "Loop Capital Markets" said:
"This is a tremendous opportunity for them to get into a market that has significant growth opportunities. Mobileye's technology is very critical... The price seems fair".
Furthermore, Reuters added that:
"The price is about 21 times expected 2017 revenue, making it more than six times more expensive than the semiconductor industry's three-year deal average, said B. Riley analyst Craig Ellis. He said the 'very expensive transaction' improved Intel's position in the automated driver assistance market, but left Nvidia the leader on the highest end'.
In a premium bid, Intel will be oaying a wome which is sixty times more than the earnings of Mobileye, as:
"The $63.54-per-share cash deal represents a premium of about 33 percent to Mobileye's closing price of $47 on Friday, but below its all-time high closing price of $64.14 in August 2015".
Following the news of the acquisition, the shares of Mobileye went up by "28.2 percent", while Intel's fell by "2.1 percent".
References:
http://www.reuters.com