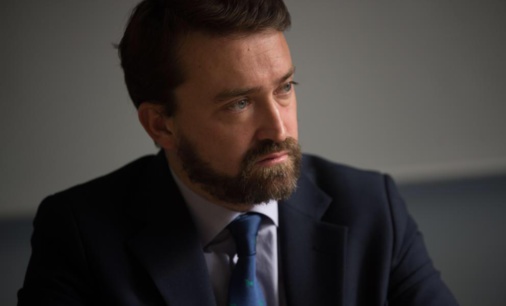 Ignacio de la Torre
Currently, interest rates are very low. Will they stay low? How do you think interest rates will evolve on the medium term?
We are witnessing the beginning of the end of cheap money. Central banks are increasing short-term rates or will do so next year. The FED is cutting down its balance sheet at the same time as the ECB is no longer expanding on its own…
If you have to secure a loan, hurry-up, it is very likely that the rate will rise.

With the increase of US activities, and the probable rise of interest rates, is inflation going to follow the phenomenon and therefore increase?
I would say it is the other way around as inflation is picking up in the US (currently 2.8%) the FED needs to react and increase interest rates. Core Inflation should be slightly above 2% in the coming quarters in Europe.

Some economists predict a possible financial crisis, what is your opinion on the subject?
This is very likely to happen, as the debt level of the world is now 10 points of GDP above the level we saw before the last crisis. In my opinion, the most vulnerable countries are emerging markets. If a crisis is to happen, it would start there.


Recently ranked by the Financial Times as one of the best Master in Finance, IE Business School's Master in Finance is a program of excellence and innovation which is relevant nowadays. As the director of the Master in Finance, could you explain to us how the program is structured?
Our Master in Finance "pre-experience" lasts 10 months divided into 3 periods. Two core periods of 4 months each comprise the fundamentals of finance. They are followed by a 3-month electives period. Our students can choose between 3 specializations: Corporate finance, Fintech, and investment. We are offering a wide choice of electives including more than 60 classes from which our students can choose their own combination.

What are its particularities and strengths?
Our programs are professionalizing and give quick employability. Thus, 90% of the faculty are practitioners in finance. They are also taking part in the real world of finance. For me, in addition to my academic activities, I am a partner of Arcano, a Spanish consulting company in finance. Moreover, the program is tough. This is the reason why we are asking for an important level of involvement. Entry requirements are very challenging, only the best students can meet our criteria (average GMAT 685). Furthermore, our program is designed to respond to market needs, that is why many of our students find high-quality jobs in the financial sector.

You just created a specialization in Fintech. Could you present it? What are its specificities and advantages?

Like any other sector, finance is facing technological progress: Blockchain, initial currency offerings (ICO), trading algorithms. These tools are today part of the financial world. Studying "Fintech" allows our student to understand how to use essential tools of everyday life. In my opinion, a deep knowledge of finance as well as a specialization in fintech constitutes a winning formula to get a top job in finance.

Which type of profiles are you looking for among the candidates applying to the program?
We are looking for people with quantitative minds, that is why GMAT is very relevant. An interest in finance is obviously crucial. In addition, we value candidates with international experiences. Diversity is a real pillar of education at IE, as there are 130 nationalities present on our campuses totaling nearly 90% of foreign students.

After graduating from the MIF, what opportunities are there for your students?
Most of our graduates work in investment banking, hedge funds and private equity. Our faculty, our career service and our partnership with companies ease professional integration. The best companies come to our campus to hire our students. Some of them work for JP Morgan, Morgan Stanley, BCG, McKinsey, Deloitte or KPMG.