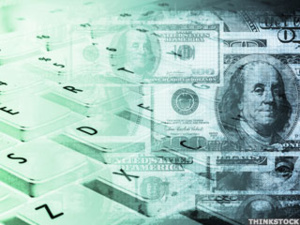 A signed agreement has been finalised between the company of Kaman Corporation and the Calkins Fluid Power, Inc., whereby the "Distribution Segment" of the former to lawfully acquire the assets of the latter, which is a "distributor of fluid power components and systems". Nevertheless, the sale terms yet remain undisclosed.
In fact, the corporation was founded sometimes in the year of 1920s as a "full-line authorized distributor of Parker's mobile and industrial hydraulics, filtration and pneumatics products". Moreover, the company of Calkins is also into designing "hydraulic power units and systems" and integrating the same. The operative arms of Calkins are spread across "Spokane" and "Washington" whereby serving a number of industries situated at Idaho, Washington and Montana.
Currently, the company is set to merge into "Kaman's fluid power platform". While, the general manager cum the senior vice president of Kaman Fluid Power remarks:
"The acquisition of Calkins represents a continuation of our strategy to build a strong fluid power position and further supports our strategic relationship and authorizations with our primary supplier, Parker Hannifin. We see significant growth opportunities and synergies with Calkins and our previously announced acquisitions in the Pacific Northwest of Northwest Hose & Fittings and Western Fluid Components. Calkins is a strong company with excellent technical capabilities that will enhance our capabilities to offer all three Parker motion product groups in this market".
Talking about Kaman Corporation, BusinessWire informs that it was founded in the year of 1945 under the pioneering aviation vision of Charles H. Kaman. The headquarter of the same is based at Bloomfield, Connecticut. The area of business for Kaman spreads across the "aerospace and industrial distribution markets" whereby the company earned the recognition of the market leader in distributing "industrial parts".
At present, the company runs over two hundred customer service centres along with "five distribution centres across North America". The list of items offered by the company includes "four million items" like "mechanical power transmission, electrical, material handling, motion control, fluid power, automation and MRO supplies" to mention a few. Furthermore, BusinessWire writes:
"Kaman also provides engineering, design and support for automation, electrical, linear, hydraulic and pneumatic systems as well as belting and rubber fabrication, customized mechanical services, hose assemblies, repair, fluid analysis and motor management. Additionally, the company produces and/or markets widely used proprietary aircraft bearings and components; complex metallic and composite aerostructures for commercial, military and general aviation fixed and rotary wing aircraft; aerostructure engineering design analysis and FAA certification services; safe and arm solutions for missile and bomb systems for the U.S. and allied militaries; design and supply of aftermarket parts to MRO aerospace markets; K-MAX® medium to heavy lift helicopters; and support for the company's SH-2G Super Seasprite maritime helicopters and K-MAX® aircraft".
The official website of the company is
www.kaman.com
.
References:
www.businesswire.com