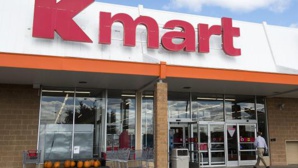 On Tuesday report the U.S "Department of Justice" announced that the Kmart Corporation had to pay an amount of "$1.4 million" in order to resolve the allegations set against the company that it "violated the federal False Claims Act" whereby the company persuaded Medical beneficiaries to "fill prescriptions at its pharmacies".
The government informed that the allegations the unit Kmart of the "Sears Holdings Corp (
SHLD.O
)" allowing beneficiaries to take advantage of "drug manufacturers' coupons" which helped them to cut down or even "eliminate" in some instances the co-payments of prescription. Consequently, the normal public were led to buy drugs under specific brand names instead of "cheaper" ones which in turn boosted "the government's costs".
In fact, Reuters report that:
"Kmart was also accused of improperly offering discounts on gasoline purchases at participating gas stations based on the number of prescriptions filled".
According to the information provided by the government, Kmart carried on its "improper activity" for three long years, whereby it is recorded that it started such activities on "June 2011" and continued till "June 2014". Moreover, this act Kmart associates it with a violation of a federal prohibition which was issued against "offering benefits to Medicare beneficiaries" in order to manipulate the decisions taken by them so as to highlight a few pharmacies.
During the settlement of Tuesday, Kmart pharmacist is due to receive an amount of "$248,500" from the company pay outs, as the hearing also brought out the first lawsuit filed against Kmart in 2013 by one of its pharmacist, Joshua Leighr who was from Kansas City of Missouri, said the justice department.
The settlements of Kmart were made without "any determination of liability" while the company is reported to have "about 780 in-store pharmacies". Kmart is based at Hoffman Estates of Illinois. While Reuters writes:
"The case is U.S. ex rel. Leight v. Sears Holdings Corp et al, U.S. District Court, Western District of Missouri, No. 13-00988".
Source(s): Reuters.com