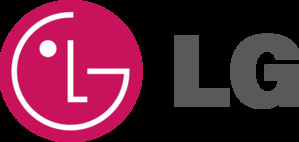 The Korean company LG Electronics Inc. plans to invest 10 trillion won (about $ 8.7 billion) in production of OLED-displays, reports Reuters. In particular, the manufacturer of consumer electronics is going to invest $ 1.6 billion in construction of a new plant in the city of Paju.

OLED-displays are based on organic LEDs and superior technical characteristics of LCD and plasma monitors. LG plans to use them in all segments of its product: from wide screens for televisions to flexible panels for smartphones and other mobile devices.

It is expected that production of new displays will start by mid-2018. By the way, the American corporation Apple may move to OLED-displays the same year, as previously reported by Japanese newspaper Nikkei. According to sources of publication, the Cupertino-based company has already notified their suppliers. Now the company's main product iPhone is equipped with an LCD-display, as it was with advent of the very first US smartphone maker. All these years, mainly Sharp and Japan Display delivered the displays. Such a power balance among suppliers may be outweigh by shift to the OLED-screens: allegedly place of main Apple's partners in this segment will be taken by the South Korean manufacturers - Samsung Electronics and LG.