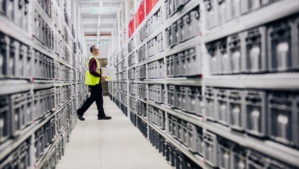 The year of 2015 has been a good productive year for Essentra. As per the report provided by the company, it has observed "good growth" in "most of its operations". However, a lag in the gas and oil sector dragged down one of the sector of Essentra, whereby bringing down the company from its possible growth summit.
The fibre and plastic FTSE 250 firms of Essentra had an increment in the revenue by twenty seven percent, leading to a total of "£1.1bn" on a "constant currency basis".
Leaving aside the Pipe Protection Technologies, the 'like-for-like' revenue boost was measures at five percent, while adding one percent value to the "group as a whole". Nevertheless, the downturn of gas and oil sector affected, the PPT in an adverse manner, whereby overshadowing its "number of technological innovations during the year".
Operational profit, after the adjustment stood at constant currencies by twenty percent higher margins to "£172m". On the other hand, the "like-for-like operational margin" increased by seventy "basis point" without taking PPT into consideration, while the latter featured in the basis points stood at ten.
The "earnings per share" of Essentra, after due adjustments, remained thirteen percent higher "on a constant currency basis at 47.6p". While, Colin Day, the Chief Executive of Essentra, adds:
"Essentra made a solid start to our Drive for 2020 strategy notwithstanding the challenging environment in the Oil & Gas industry, with like-for-like revenue growth of 5% and the adjusted operating margin up 70 basis points excluding the impact of Pipe Protection Technologies".
"We also made encouraging progress with the integration of the Clondalkin Specialist Packaging Division and, having closed (or being in the process of closing) some nine of the 24 sites acquired, we are on track to deliver our US$24m cost synergy target - being a 50% upward revision from our expectations".
In an attempt to generate "additional opportunities for efficiency savings", Essentra consolidated another five facilities besides "the acquisition rationalisation" which in turn provides "better leverage". Day concluded:
"In an environment where economic growth is by no means well-established or uniform - notably in the oil and gas industry - we are nonetheless confident of delivering balanced profitable growth in 2016, due to our international footprint and diverse range of products and end-markets".
On the 31
st
of December 2015, the net debt of Essentra had amounted to "£374m", whereby marking a significant high from "£62m", the reported figure at year-end of 2014. Moreover, the net debt of 2015 offset the "cash flow generation" by acquiring "Clondalkin Specialist Packaging Division and higher dividends", while:
"Essentra's board recommended a 13% increase in the full year dividend, to 20.7p per share".
References:
http://www.digitallook.com/