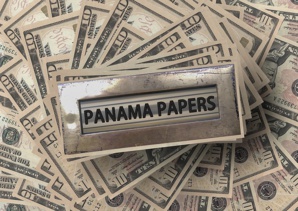 The "biggest offshore scandal in memory" has sent businessmen, politicians and lawyers to "a diner" that started back in the 1950's and is situated "between Panama City's financial and historic quarters".
The reports of "Panama Papers" have jolted the "shell company specialist" Mossack Fonseca's colleagues for the firm stands out in particular for buffeting "world leaders from Russia to China, Britain to Iceland," while its offshore rivals from services industry also caught in pieces. The Corporate Lawyer, Pablo Gonzalez who is thirty nine year old, said:
"I was about to sign a contract on Monday with some Italian clients but they postponed it".
"They want us to check everything again 10 times, they are afraid and want to be sure it's all legal."
The lawyers defend the company Mossack Fonseca and the likes, which were created in Panama for evading tax, thus have been enlisted for committing "financial crimes", by claiming that "vast majority" of them conduct "legitimate businesses for foreigners and Panamanians themselves".
According to the Head of the "Chamber of Commerce" the leak that has caused "reputational damage" will affect more the "wider Panamanian economy" than the loss accounted for GDP. The report that was released "through the U.S.-based International Consortium of Investigative Journalists" recounts the stories of four decades whereby political connections were exploited by the rich to "stash their wealth". Nevertheless, Mossack Fonseca maintains that it is innocent and has been a "victim of hacking".
Data collected from the "Central American country's legal community" which consists of "around 22,000 lawyers" express their anger at the release for they worry that information acquired from "just one firm" has left an unfair scar on Panama's reputation.
However, the government of Panama informed that it is "contacting" all the countries that have been implicated in the scandal. Following the announcement made by France wherein the country suggested to "put Panama back on its blacklist of uncooperative tax jurisdictions", the government of Panama warned to "retaliate in kind" as a defensive stance.
Jima Arauz, who created "hundreds of companies for clients over the years", commented:
"We're worried because its giving a bad image to our country... it doesn't reflect reality".
According to Reuters most of the lawyers protested saying "the image of Panama cast by the scandal was unfair". Lawyers gathered at the National College of Lawyers in Panama to discuss the issue and to figure out the culprit "behind the leak". Legal Engine Solutions' lawyer, Maria Isabel Saravia, said:
"There is ... collective hysteria among clients. We expect a gradual impact ... Our clients feel like criminals."
In the words of Gian Castillejo, a Senior Advisor of "President Juan Carlos Varela's" Government thinks the government isn't bothered about protecting the industry:
"If demand for the creation of companies in Panama falls, obviously the law firms that do this will have to reinvent themselves and practice other areas of law."
References:
http://www.reuters.com/