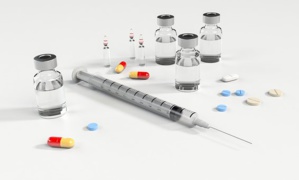 Becton Dickinson & Co. supplies medical equipment in the U.S., whereby the firm has plans of acquiring C R Bard Inc. in a "$24 billion cash-and-stock deal". As a result of which Bard's added portfolio of devices will act as a boost to its own in the "high-growth sectors of oncology and surgery".
In the "medical technology sector", the said deal marks the "latest" one amid "a string of deals", while the manufacturers are up to acquire more for boosting the "profit margins". In a statement, the C.E.O of Bard, Tim Ring, said:
"We are confident that this combination will deliver meaningful benefits for customers and patients, as we see opportunities to leverage Becton Dickinson's leadership, especially in medication management and infection prevention".
Bard has been valued at "$317 per share" for the above mentioned deal, while its shareholders will be receiving "$222.93 in cash and 0.5077 shares of Becton Dickinson for each of their shares", leading to a fifteen percent of the combined companies to be owned by Bard shareholders.
As a result of the deal, both the companies will be concentrating on the treatments of "peripheral vascular disease, urology, hernia and cancer", as the Chief Executive Officer at Becton Dickinson, Vincent Forlenza, stated:
"We will be able to partner (with providers) on fundamental treatment processes in a way that no one else can".
According to the Becton Dickinson, the acquisition will help in in boosting "non-U.S. growth options" such as the Chinese markets, while it will also add to the "per-share earnings in fiscal year 2019". Expectations are there that by the year of 2020, approximately an annual amount of "$300 million", in "pre-tax run-rate cost synergies" will be generated.
Several big deals have taken place in the medical sector within the recent years as a "widespread slowdown in revenue growth" was observed sector-wide along with the "consolidation among healthcare providers" generating more pressure from the "healthcare payers" side that demanded the treatment costs to remain low. Furthermore, Reuters reported:
"In January, Abbott Laboratories acquired rival St. Jude Medical Inc for $25 billion, while in 2015 Medtronic Plc bought Covidien Plc for around $49.9 billion, and Zimmer Holdings Inc merged with Biomet Inc for $13.4 billion, creating Zimmer Biomet Holdings Inc."
While, Forlenza added:
"We expect that this deal will cause others in the space to take a step back and ask themselves if there is an opportunity to do another large transaction and should we be acting upon it".
The deal between Bard and Becton Dickinson is likely to take place by the "fall of 2017", although it is "subject to regulatory and shareholder approvals". Here are the list of advisers for the deal, as mentioned by Reuters:
"Perella Weinberg Partners LP and Citigroup Inc acted as financial advisers, and Skadden, Arps, Slate, Meagher & Flom LLP was legal adviser to Becton Dickinson. Goldman Sachs Group Inc was financial adviser and Wachtell, Lipton, Rosen & Katz was legal adviser to Bard".
References:
http://www.reuters.com