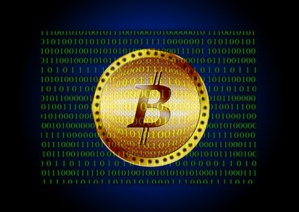 LedgerX is an exchange with bitcoin options, owned by Ledger Holdings based out of New York, whereby the latter made an announcement revealing that the company collected "$11.4 million" worth of fund in projects headed by "Miami International Holdings Inc and China's Huiyin Blockchain Venture Investments".
As a result, the funds act as a support for the plans of LedgerX to "operate a regulated exchange" and making place for digital currencies like bitcoin. However, LedgerX still awaits "regulatory approval" of the "Commodity Futures Trading Commission" for operating the first bitcoin exchange regulated by the U.S. Furthermore, Reuters inform that
"On approval, participating institutions can use the LedgerX platform to obtain and hedge bitcoin using exchange-traded and centrally cleared options contracts".
While, the C.E.O. of "LedgerX LLC", Paul Chou, stated:
"In the short term, these investments will further our application to become a regulated exchange and clearing house for bitcoin options".
"In the long term, these strategic investors will help us enter additional marketplaces and territories".
The "Miami International Securities Exchange LLC and MIAX PEARL LLC" are two trading exchanges that are "fully electronic options". There are over "2,600 multi-listed classes" on "trades options" of MIAX, while Huiyin Group led investment conglomerate's subsidiary goes by the name of "Huiyin Blockchain Venture". Earlier, LedgerX has taken up similar fund raising ventures with "Google Ventures and Lightspeed Venture Partners" and successfully raised "$1.5 million".
Moreover, Reuters also added:
"Bitcoin is a virtual currency that can be moved like money around the world quickly and anonymously without the need for a central authority. It hit a record high over the weekend, with one unit of bitcoin trading above $2,000 on the BitStamp platform BTC=BTSP".
References:
http://www.reuters.com