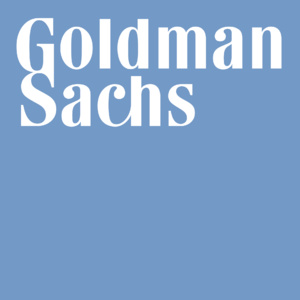 The launch of "Goldman Sachs Investment Partners", in short "GSIP", in the year of 2008 still stands as "one of the biggest" in the history of hedge fund, whereby GSIP is going to shift its "London operations" into the U.S., while the staffs too will be moving to New York.
The London team of GSIP consisted of around eight members, who were recently directed either to "move to the Battery Park City headquarters of Goldman Sach Group Inc" which is situated in "lower Manhattan" or to internally shift to "a new job". A spokesman of Goldman confirmed the news, although no details were provided regarding same. Nevertheless, the spokesperson clarified that the shifting of staff had nothing to do with Brexit. In his words:
"This is a discrete decision for reasons specific to GSIP, one investment team within Goldman Sachs, and shouldn't be construed as anything but that".
The Managing Director, Nick Advani, oversaw the operations of Goldman at London, whereby he remains the trigger point for the said move, reported sources to Reuters. Maintaining the discretion of the source, Reuters reported further that Advani is likely to step down from "his role". However, Advani, who is one of Goldman's advisory directors, did not leave any comment on the topic for that matter.
Raluca Ragab at Managing Director's post who took the helm of the "London-based team" following the departure of Advani, is also reported to come away from London after completing the move, while "Ragab's departure" has been reported to be for "personal reasons". GSIP is a multy-strategy hedge-fund that took off with assets worth of "$7 billion". The show at GSIP is globally co-headed by "Raanan Agus and Kenneth Eberts".
However, a formal employee of GSIP reported that recently the shifting focus on "value investing" in roughly twenty positions, main being equities, turned out to be "challenging". Furthermore, Reuters' review of "an investor letter" reports:
"GSIP's Global Long Short Partners Offshore fund posted losses of 8.2 percent in the year to end-September in 2016 after small gains of 1.5 percent in 2015".
While, the letter reported that:
"Last September, three of the fund's top five credit positions were in the Europe Middle East and Africa region".
In the year of 2014, following Goldman's removal of "$2.8 billion" as a response to the "U.S. Dodd-Frank financial reform law and the Volcker rule", which puts a restriction on the "proprietary trading" of banks, GSIP suffered a drop in its assets, whereby at present, it is managing "around $3.5 billion". While, Reuters added that:
"Separately, Goldman may move up to 1,000 staff out of London in response to Britain's vote to leave the European Union, it was reported last month".
References:
http://www.reuters.com