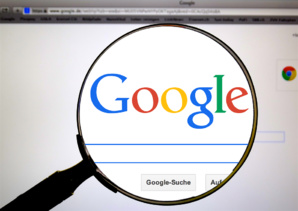 Alphabet Inc., the parent of Google presents a new messaging app called Allo, wherein the feature of Google search along with a "chatbot" has been included. The latter feature bases itself on "machine learning" for self improvement over the passing time.
The "new messaging service" was first brought into public eyes in the month of May, which is now set to compete with other trending peers like Messenger and Whatsapp of Facebook Inc. Following the launch of Google's "video calling app", Duo, the much anticipated launch of Allo finally took place. Allo's chatbot will be "powered by Google Assistant", which is a "virtual personal assistant" equivalent to Siri for Apple Inc.
For calling up the assistance, the users need to type "@google" in a chat, following the same by a "search query". As a result, the answer will appear in the chat's display itself. In a Blog Post, the Group Product Manager, Amit Fulay, writes:
"The more you use it, the more it improves over time".
Moreover, there is a "Smart Reply" feature in the app that gives suggestions for chat responses and with "just a tap" one can send over the same. In Fulay's words:
"If your friend sends you a photo of their pet, you might see Smart Reply suggestions like 'aww cute!'".
Users will also have the option of attaching scribble and stickers on the photos "before sending them". However, unlike Whatsapp, Allo's messages will not be end to end encrypted always, in order to avail the "end-to-end encryption" facility one will have to chat in "Incognito" mode. Google is already "rolling out Allo", while the same should be made available throughout the world within the coming few day's time.
References:
http://www.reuters.com/