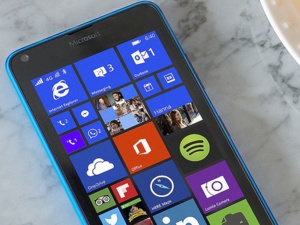 Microsoft is up to developing "its own SIM cards for Windows devices", revealed an app called "Cellular Data" that has been published newly.
The said app on the "Windows Store" provides "tips" regarding the upcoming move of Microsoft. The description of the app goes like this:
"The Cellular Data app allows you to connect to a trusted nationwide mobile data network using only your Microsoft account."
Moreover, the app listing shows that the design of Cellular Data app has been crafted for specific purpose whereby only ten selected Window devices can avail of its service with the help of "a Microsoft SIM card". In an initial stage, Redmond giants will likely to launch the service in "select markets", while the listing reports that some of the markets tipping are currently availing its service. As per the list:
"Service is available in some markets and offers are for domestic plans only - international roaming offers will be available soon".
In fact, the listing also shows that Microsoft will be expanding its services "to international roaming", while the listing of Cellular Data app is a confirmation to the fact that Microsoft will let its consumers use its accounts to "buy mobile data". Here are some of the "unannounced apps" features like one can access the net irrespective of the availability of Wi-Fi services besides purchasing "cellular data when and where" required without the hassle of any "fixed contracts".
Furthermore, the listing provides a detail on the steps to follow in order to "purchase a data plan on the device", whereby consumers need to "click on the Wi-Fi and search for Cellular data in the list of networks". In fact, consumers can choose to select plans through Mobile settings 'View plans' options and follow the instructions given to "buy data". There are expectations regarding the launch of the "Microsoft SIM card" service's official announcement.
References:
http://gadgets.ndtv.com/