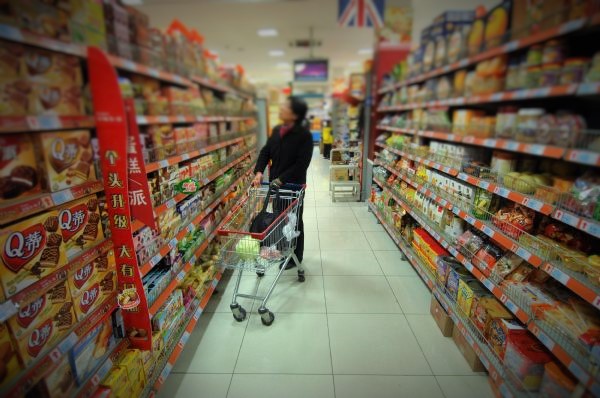 China's consumer inflation recorded modest growth in March thereby opening doors for the policy makers to slash interest rates. It was a positive surprise, as the Chinese inflation stayed well below 3% so far this year. This was mainly contributed by restrained demand and slumping oil prices. However, the policymakers have been persistently adopting aggressive measures to fuel the sluggish economy. The March consumer price index (CPI) in China stayed at 1.4% slightly above the projections of 1.3%. In January, the CPI dropped to its five year low record of 0.8%. However the producer's price Index (PPI) declined 4.6% lower than the expectation of 4.8%.

The PPI, which is considered as the main indicator of consumer prices, has been stuck in the deflationary zone mainly due to softening of domestic demand and continuing overcapacity in different sectors of the economy. The policymakers have expressed their concerns that the second biggest economy of the world, China is posed to a risk of deflation. The downturn in the real estate market and the prevalent factory overcapacity coupled with turbulence in the global economy and declining commodity prices are playing vital role in dragging down China's growth.

China's economy grew 7.4% in 2014, marking the lowest growth in past 24 years. Despite several measures implemented by the government, China's growth outlook for 2015 has been lowered to 7%. China slashed its key interest rates two times since November 2014, with the aim to boost the sluggish economy. Chinese banks have been encouraged to increase their lending to selected sectors particularly to farmers and small businesses. Moreover, China's infrastructure investments have been significantly increased. This week's announcement of reduction in power rates and iron ore resource taxes, was a sigh of relief for the struggling steel makers.

On one side the low commodity prices are increasing challenges for oil extraction and energy sectors, while on the other it is facilitating many companies to increase their profit margins by taking advantage of low input costs. In April, the People's Bank of China also introduced the long awaited deposit insurance plan. However, some economists are of opinion that this program will not be able to create significant impact on the borrowing costs. The current scenario of the Chinese economy outlines that further easing of monetary policy is required to propel the economy.

According to the predictions, the consumer as well as producer's price inflation are likely to bounce back in the latter half of the year 2015, as the current situation of substantial decline in crude oil and commodity prices does not provide a strong base for proper comparisons. However, IMF's warning came in the beginning of this week, stating that China is expected to witness severe contraction in its GDP growth as it is attempting to shift the economy's dependency from investments to consumption led growth.