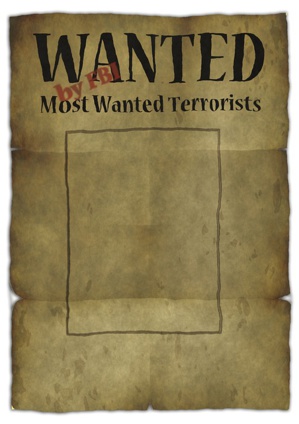 One of the most wanted woman "terror suspects" of "British Muslim" origins, Sally Jones, has taken to the social media to threaten Britain towards "new strikes". One of the "kill" lists of Pentagon includes Jones' name as she has been described as "a specially designated global terrorist".
Jones is a former "punk rocker", she had gone to Syria after embracing the Islamic religion. Jones was in praise for a "hit-list" that enumerated the drone pilots of the U.S., whereby the Sunday Times also informed that the IS hackers have identified the people from the British military who were behind the airstrikes on Syria.
After, maintaining a "prolonged" silence, last week Jones wrote on Twitter:
"U can't just sit there with ur tea & scones ordering RAF (Royal Air Force) drone strikes on UK brothers with no comeback from the Islamic State (Isis)".
The forty seven year old woman lost her husband, Junaid Hussain, in one of the airstrikes, whereby referring to the same, she added:
"Yes, it's Abu Hussain's wife. Shouldn't you be calling for the resignation of Mike Fallon (UK defence secretary) after IS said it has a mole in the MoD?".
Moreover, Jones even "chose to 'like'" one of Sunday Times' story that was on her, which could be a way for the intelligence to uncover her hiding location. Jones along with her husband Hussain are said to have conducted "attacks against the West from Syria".
In fact, hackers of IS who are linked with Jones have come out with a recent publication featuring detailed information regarding seventy five U.S. staffs. There also claimed that they possess "a similar list of RAF personnel", whereby their Twitter post read:
"We are not releasing it publicly right now; let the UK wonder who's on it".
References:
http://timesofindia.indiatimes.com/