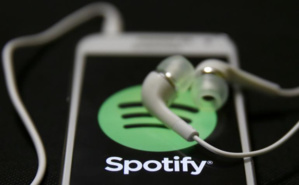 by downloadsource.fr
On Tuesday, the International Federation of the Phonographic Industry (IFPI) has published an annual report, according to which music sales rose by 3.2% last year to $ 15 billion. In 2015, digital music sales for the first time bypassed physical. The first seized 45%-share of the total market, the second - only 39%. Sales of digital content grew by 10.2% last year and reached $ 6.7 billion. Sales of various streaming audio services increased especially strongly - by 45.2%, to $ 2.9 billion. This compensated a decline in music sales on physical media and downloads from the Internet. Sales of streaming services have grown over the last five years four times. They account for 19% of all music sales (previous year - 14%) and 43% of digital sales. Revenue from subscriptions to a variety of music services rose to $ 2 billion, the number of subscribers increased to 68 million from 41 million in 2014 and 8 million in 2010.

According to IFPI's CEO Frances Moore: "After two decades of almost continuous decline, 2015 was a key milestone for the recording industry: revenue is increasing all over the world; Music consumption is increasing dramatically throughout; Digital revenues surpassed physical for the first time. This reflects the fact that the industry has adapted to the digital age." At the same time, according to Mr. Moore's opinion, "there is a reason to mute joy on this occasion" - revenues are not fully returned to owners. The report refers to "break in price," which leads to the fact that the performers and the record companies do not receive fair compensation for their work.

On Tuesday, the founders of the Swedish streaming service Spotify, Daniel Ek and Martin Lorentzon published a letter of appeal to the Swedish policy. They criticized Sweden for an awkward business landscape. The founders of the service have complained about the difficult situation in the housing market. This, as well as high taxes, prevents attracting foreign specialists on the education system, prevailed by arts and crafts, not learning programming. According to them, negotiations with the Swedish authorities lasted for several years have not led to any results. "If there is no any change, we will have to consider the possibility of expanding primarily in other countries, but not in Sweden", - the letter says.