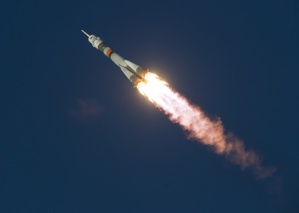 After a gap of five years, the astronauts from N.A.S.A took their flights from "Cape Canaveral, Florida" to embark on the "the International Space Station", another group is all set to make a new trip on "a private spacecraft".
Eric Boe, the "veteran astronaut" along with Sunita Williams, practiced in simulators "docking Boeing Co.'s CST-100 Starliner spacecraft with the space station". The said training sessions were conducted in the vicinity of "Lambert-St. Louis International Airport".
The United States last saw a "manned launch" before the Atlantis that has exploded during the "final space shuttle mission" in the year of 2011. After the incident, N.A.S.A turned its focus on sending astronauts to Mars and "other destinations".
Currently, the agency is "paying Russia" for carrying their astronauts back and forth to the "space station". However, it has now given a contract to "Boeing and SpaceX" for taking over the same task.
Likewise, both the companies have informed that they intend on setting the "test flights" running by the close of 2017.
References:
http://timesofindia.indiatimes.com/