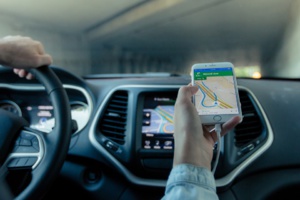 Online "ride-hailing services" got a green signal in China, whereby the country has issued guidelines establishing a framework that has been long waited for. The recently issued guidelines deal with the "booming industry".
Likewise, the uncertainties concerning the firms like "Didi Chuxing and U.S. rival Uber Technologies Inc" have been removed. The rules are to be made effective from the 1
st
of November 2016. Uber and Didi both welcomed the rules immediately, for the duo has made billions of dollars' investment for attracting the "riders", while seeking for discount during the process of operating in a legal gray area in most of China". Transportation's vice minister, Liu Xiaoming, stated:
"In managing online ride hailing, on the one hand we want to promote its development, on the other hand we want to regulate its behaviour".
As per the rules the drivers will have to have minimum three year's experienced in the same field, besides clearing a "crime check". The rules stretches further to ensure that no vehicles either more than eight years' old or used beyond "600,000 km on the odometer", should be used in the rides. The recent regulatory issue allows some "decision-making" power in the hands of the local authorities.
Uber and Didi have been in neck deep competition in the ride arena, while Uber is considered the global leader, Didi claims eighty seven percent of the China's "private ride-hailing" market. Corporate Strategy's, Senior Vice President at Uber, Zhen Liu, said:
"We welcome the new regulations, which send a clear message of support for ridesharing and the benefits that it offers riders, drivers, and cities".
"This is a welcome step ... and we look forward to working with policymakers around the country to put these regulations into practice."
While, Didi's statement to welcome the new rules was:
"DiDi will make an earnest effort to comply with the new rules and adopt its corresponding standards. Soon we will initiate the application for the appropriate licenses".
References:
http://www.reuters.com/