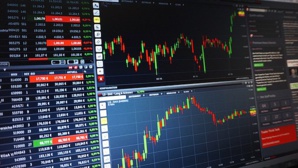 Credit Suisse's analysts gave out an alarming signal in regards to "Next's trading over the medium-term", adding to the "rapid decline" of clients observed at the "retailer's core profitability" while the bank's "non-core" units' outlook to seen to worsen.
According to HSE:
"Even with a £49.0m increase in profits before tax at its Credit, Label and International segments, the company still reported a full-year drop in earnings of £31.0m, as the core Next UK Brand saw a 12% fall as margins were eroded by 180 basis points".
However, that bit of "positive contribution" could come down to "£11.0m" in the current, while the same could even become negative in the coming year of 2018, added "Simon Irwin and Pradeep Pratti's "research note" to clients as the "credit income" of the bank "rolled over".
The growth accounted for credit demonstrated "multi-year lows" while "Core Directory margins" are on the decline for "six years" now. In their words:
"And we see little change in the proposition which would alter that".
"It is becoming increasingly hard to defend high market shares in a fragmenting apparel market, and we regard the decision to increase prices in a deflationary market as risk."
Therefore, when the broker augmented the estimates for the bank's per share earnings by two percent, it fail to expect a recovery in the "bottom line" given more "reductions in margins and cash conversion" becoming "inevitable". However, reported Digitallook that:
"Despite that, the change in the broker's numbers worked out to an improved target price of 4,250p, up from 4,100p previously. The recommendation on the shares was kept at 'Neutral'".
References:
http://www.digitallook.com