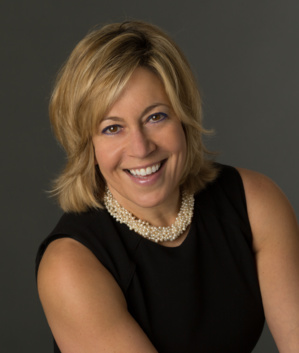 Continuing in its spate of hiring Treasury executives, The Hess family has gone ahead and signed on their VP for International operations as the new Chief Marketing Officer for all of their major brands. Nicole Carter has joined The Hess collection Winery to take their international marketing efforts to the heights of success she is usually associated with. Nicole Carter is now signed on to handle marketing internationally for the Hess Family Wine Estates based in California, as well as Colomé and Amalaya from Argentina, and Glen Carlou from the Paarl, South Africa.
Nicole Carter, an established name in the wine world, had been associated with Treasury Wine Estates in varying roles for the past twenty years of increasing important management posts. Her responsibilities have included team leadership of Public Relations, Hospitality, Sponsorships & Events, Luxury Marketing and Direct-to-Consumer on both domestic and international forums for global iconic brands.
Her last post as Vice President of International Marketing saw her expand Treasury's reach into international markets substantially even opening up new markets in Asia. Notable US wineries under the Treasury portfolio got their share of the limelight under Nicole Carter's expert international outreach. She got her start before her career in the wine industry, working in public affairs representing multiple beverage companies in Washington DC, and then working for the California Coastal Commission as their Director of Communications.
The Hess family leadership seems very optimistic of their chances under the new leadership of Nicole Carter. Her successes building up luxury brands and pumping up their sales is hopefully going to work wonders for the Hess family, who are excited for her joining their new era of leadership. Quite recently, The Hess Collection released its 30
th
vintage line from Mount Veeder and hopes to continue growing under the new generation of management.
Ms. Carter is a graduate of the famed private institution of the American University at Washington DC and a famed expert of wine being a Certified Specialist of it. She also holds several other certifications and commendations from the Court of Master Sommeliers, the Culinary Institute of America Wine School in Napa and the Wine & Spirits Education Trust. She is a treasure trove of knowledge on the art of winemaking and also the science of viticulture. Her other specialty is that she is an accomplished open water swimmer, having crossed the water between San Francisco and Alcatraz Island on several occasions.
She is based with her family in Sonoma County's Bennett Valley in sunny California. The Hess Family is now in its fourth generation of business and is dedicated towards luxury quality products and positive business practices. Hess family specializes in terroir driven wines. Terroir as a term is indicative of the topography, geography and climate unique to each produce. The Hess wine catalogue features
Amalaya
and
Colomé
from Salta, Argentina;
Artezin
from California's North Coast;
The Hess Collection
on Mount Veeder in the Napa Valley;
MacPhail Family Wines
, with Pinot Noir expressions; and
Glen Carlou
from Paarl, South Africa.