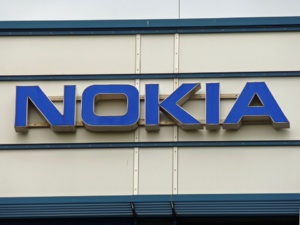 pixabay
Microsoft plans to integrate Lumia mobile unit with Surface tablet manufacturer and cut half the staff of Microsoft Mobile employees. According to the company, this measure is related to Lumia's low sales. This is not the first large-scale reduction in the corporation. Previously, the company announced its intention to lay off about 7.8 thousand employees. Microsoft's web site reported that the layoffs affected employees working on computer accessories production. Before that time, it was reported about Microsoft's plans to cut about 18 thousand employees.

The corporation's intention to get rid of Nokia brand became known in September last year. Experts believe that the refusal will have no financial implications, since Nokia is not too well known on the global scale.

Nokia's rapid loss of the smartphones market has become a classic business case on how to quickly lose global business by chasing cooperation with other major IT-concern to the detriment of your own interests.

Finnish journalists Pekka Nykänen and Merina Salminen, having interviewed more than 100 former Nokia employees, wrote a book called 'Operation Elop'.

The authors do not share an opinion that Stephen Elop, former head of Nokia, deliberately led the company in Microsoft's hands and contributed to its actual death. In their view, Elop was simply "the worst CEO in the world."

Who killed the Nokia Phone?

"It seems that there is a new law in the technology industry: over time, leading companies lose their position, often quickly and brutally. The mobile champion, Nokia company, which once served as a shining example of European technology success, is no exception. It lost its market share in just a few years.

In 2007, Nokia accounted for more than 40% of the world's mobile phone sales. It was just then when consumers began to prefer the touch screen smartphones. In mid-2007, Apple released iPhone, and Nokia's market share quickly began to decline, along with the company's revenues. By the end of 2013, Nokia sold the mobile division to American Microsoft.

Nokia's fate was predetermined by series of decisions taken by Stephen Elop, who took over as CEO of the company in October 2010. Judging by the company's numbers, he was the worst CEO in history. During his reign, Nokia's market capitalization, calculated on a daily basis, was reduced to 18 million euros ($ 23 million).

The main Elop's mistake was the choice Microsoft's Windows Phone operating system as a single platform for Nokia smartphones. Elop once compared Nokia with a person on a burning offshore drilling platform. He must choose between death in the fire and jumping into the icy sea. He was right in saying that doing business the same old way meant certain death for the Nokia, yet made a mistake having chosen Microsoft as a life buoy."