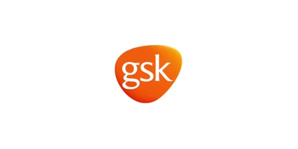 On Friday, a source familiar with the matter at hand stated, Patrick Vallance, the research and development head of GlaxoSmithKline will assume the position of the new scientific advisor to the British government and leave the company.
The planned departure comes just three months after Emma Walmsley, GSK's new CE announced a major overhaul in the pharmaceuticals division saying the group's performance in drug development needs to be sharper by adopting a sharper commercial focus.
Vallance, who joined GSK in 2006 and has been the president of its R&D division since January 2012, has yet to officially resign. In the event of his resignation, GSK will be obliged to issue a statement since he is also a member of its board.
The
Financial Times
has reported Vallance's exit from GSK.
GSK declined to comment.
The British government was not immediately available for comment.
Vallance, who at one time taught was the professor of medicine at University College London, will replace Mark Walport as the senior science adviser to the prime minister.
It is not yet clear when he will assume his new role.
Earlier this year, Walmsley had poached Luke Miels from AstraZeneca as her new head of pharmaceuticals. Miels is expected to play a key role in driving up productivity at the company.
Incidentally, GSK has lagged behind rivals in recent years and has suffered a number of high-profile clinical trial failures on Vallance's watch, which have undermined faith in its R&D skills.
In her bid to turn around the company, in July Walmsley had said she would narrow the focus the group's drug researching efforts and ditch more than 30 drug development projects.
GSK intends to allocate 80% of its R&D budget to respiratory and HIV/infectious diseases, along with two other potential areas of oncology and immuno-inflammation.
Walmsley's turnaround plans have drawn investors' concerns as they aren't fully convinced and worry that the pursuing them would be at the cost of dividends and the group's consumer healthcare portfolio.
References:
www.reuters.com