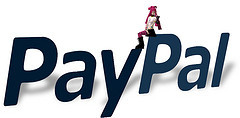 American online payment services company PayPal has accrued $25m in penalties and refunds as the Consumer Financial Protection Bureau has found out that the company deceptively signed its consumers to its 'Bill me later' service without their permission.

The Bureau noted that the company wrongly advertised the benefits of the option and forced users to use PayPal Credit instead of other payment methods, and mishandled billing in so there would be more late fees and extra interest charges. In some cases, consumers were aware that they were signed up for this service only when the debt-collectors called. "Many of these consumers learned of their PayPal Credit accounts for the first time when they received billing statements with accrued late fees and interest charges, or when they received debt-collection calls," the complaint argued.

CFPB has asked PayPal to pay out $15 million in reimbursements to consumers who garnered fees from questionable customer service. Besides there is a $10 million fine to the CFPB's Civil Penalty Fund, which pays out victims in instances where companies can't. The CFPB is also requiring PayPal to disclose to customers in a clear way in the future when they are enrolling in the credit program, or being charged fees and interest. PayPal has agreed to follow this measure in the future but cleared itself of any deliberate wrongdoing. In a statement, a PayPal spokesperson said "we continually improve our products and enhance our communications to ensure a superior customer experience," adding that "our focus is on ease of use, clarity and providing high-quality products that are useful to consumers and are in compliance with applicable laws."

CFPB has been in a spree of finding such loopholes in the banking sector. Last April, the group asked Bank of America tyo pay $227 million to consumers who were signed up to credit protection services. The year before, it brought the bank Chase to pay bank $309 million of fees that the company was charging people for services they did not end up receiving.