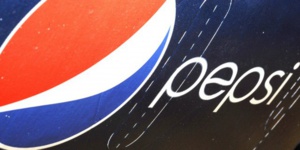 According to the company's press release, its net profit increased to $ 1.98 billion, or $ 1.33 per share in II quarter, compared with $ 1.978 billion, or $ 1.29 per share, for the same period in 2014.

PepsiCo profit, excluding one-off items, amounted to $ 1.32 per share. Economists polled by FactSet, on average, expected the figure at $ 1.24 per share.

The company's revenue decreased by 6% to $ 15.92 billion, which was also better than the average analyst forecast of $ 15.8 billion.

Sales of North American division Frito-Lay, which produces food, rose by 2% to $ 3.45 billion during the quarter. US division's revenue, which produces beverages, increased by 1% to $ 5.34 billion.

The company's revenue from operations in Europe fell by 24% to $ 2.79 billion. In the region, which unites Asia, Middle East and Africa, revenue fell 4% to $ 1.8 billion.

The company PepsiCo is one of the world's largest producers of soft drinks and various snacks. Most of all, of course, it is known for its most popular product - Pepsi-Cola.

It had all started with Pepsi-Cola. More than a hundred years ago, this popular drink was invented by pharmacist Caleb Bradham of a small American town of New Bern. At the end of the last century, he founded a company called Pepsi Cola Company. It had been converted into PepsiCo in 1965, after the merger with the well-known chips manufacturer Frito Lay.

The company is constantly expanding through the acquisition of new brands. In 1977, it bought Pizza Hut, Inc., in 1978 - Taco Bell, 1986 - Kentucky Fried Chicken (KFC), Mug Root Beer, and 7Up International, in 1998 - Tropicana Products, and so on (KFC, Pizza Hut and Taco Bell separated from PepsiCo in 1997). The company owns an impressive number of brands: Pepsi, Tropicana, Mountain Dew, Lay's, Gatorade, Quaker, and many others.

Annual PepsiCo's profit is estimated at tens of billions of US dollars. The company's headquarters is located in Purchase, New York.