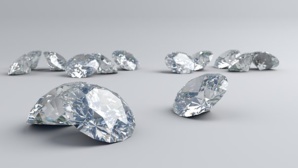 On Monday, London-listed Petra Diamonds Ltd stated, it first quarter revenues have fallen by 17% following the seizure of a consignement of diamonds by the Tanzanian government from its
Williamson mine
.
The company is facing increasing risks from a crackdown by Tanzanian government which is seeking to tap more revenue from the mining sector.
The Tanzanian government has confiscated a consignment of diamonds from Petra Diamond's Williamson mine alleging that the company had under-declared the value of the stones by nearly 50%.
Petra has denied the charge.
On Monday, Petra Diamonds said its revenues as of September 30 was $78.7 million, and reported a rise in net debts from $555 to $614 million.
The company has maintained its full-year production guidance to between 4.8 million carats and 5.0 million carats.
References:
reuters.com