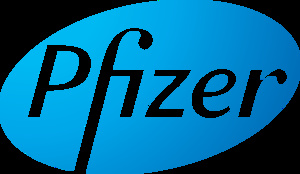 According to multiple source close to the matter at hand, Pfizer plans on divesting its $15 billion plus consumer healthcare business in November through an auction.
Several global companies, including Reckitt Benckiser and GlaxoSmithKline have expressed interest in bidding for its business, which had a turnover of $3.4 billion last year.
The prospective sale, which is being led by Centerview Partners, Guggenheim Securities and Morgan Stanley, was first mooted on October 10, when Pfizer said it was considering strategic options for the unit.
However, sources say preliminary discussions with interested parties, including Reckitt, have already taken place.
Pfizer wants to get the process started before the end of 2017.
On Wednesday, Emma Walmsley, GSK's Chief Executive had confirmed that she would look "carefully" at the business.
As per 3 sources familiar with the situation, GSK has hired Citi to represent it in the auction.
GSK declined to comment. Citi was not immediately available for comment.
As per several sources, other prospective bidders include, Sanofi, Procter & Gamble, Nestle and Johnson & Johnson.
Pfizer plans to send out financial information about the consumer unit to prospective buyers in around three weeks time, said one of the sources, who went on to add, the bidding process is expected to heat up early next year and is expected to be sealed around the middle of 2018.
As per a source, Pfizer expects to raise at least $20 billion from this divestiture, given the repertoire of brands the business has in its basket including, painkiller Advil, lip balm Chapstick and multivitamins Centrum.
In recent year, with consumers growing increasingly
health conscious
, demand for medication and the consumer health sector has been a fertile ground for deal-makers.
As per Ian Read, Pfizer's Chief Executive, he intends to sell the consumer healthcare business since it isn't an integral part to the company's core prescription drug business and might be worth more outside the group.
References:
reuters.com