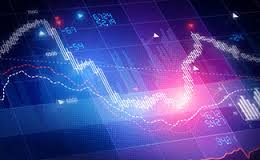 New Delhi – 14 December 2015 – The short term interest rates provided by the Federal Reserve could have a "potential increase" following the meeting that is to be held this week, wherein confirmation regarding the expansion of the U.S. economy will be given in order to see whether the later is "on track".
Nevertheless, there could be risk amid the higher interest rates especially to "some emerging market sovereigns" reported "Moody's Investors Service" which is a "global ratings agency".
However, in case of an increment in the rate, the agency believes that the U.S. economy should be least affect through "direct impact". The agency expects that "fed funds rate" will go up "by a small amount", while any "subsequent" increment will be "gradual".
In the words of Moody's Senior Vice President, Steven Hess:
"A rise in the short-term interest rate target by the Federal Reserve now appears likely this Wednesday. Such a move would reinforce our view that the US economy is on track for above-trend growth".
Moreover, the hike in the Fed rate will erase an "element of uncertainty" among the "emerging market sovereigns, although some will be vulnerable to the risk of "adverse capital flows and investor sentiment":
"For example, there is a low risk of a disorderly reaction should investors abruptly adjust their expectations for yields, according to Moody's".
Turkey, Russia, Brazil, and a little of South Africa are likely to be affect the most as they form the "large emerging" market field on a global scale. In fact, "severe domestic challenges" have added to the instability of the financial markets along with the exchange rate market.
According to the Times of India:
"These sovereigns have little policy room to protect growth and buffer themselves from external shocks, the agency said".
References:
http://timesofindia.indiatimes.com/