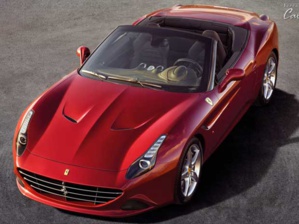 Ferrari NV's a division, namely Ferrari North America Inc. is "recalling" some of "2016 California T vehicles", reports Reuters. The said step was taken for a possible fuel leak risk in the engine compartment as pointed out by "a U.S. Department of Transportation".
The process of recall started to take place on the 14
th
of December 2015, whereby affecting almost hundred and eighty five vehicles that were manufactured between the period of 8
th
September 2015 to 11
th
November 2015.
There was a "higher risk of a leak", thus the chances of the vehicles catching a fire were higher. The filing of the "National Highway and Traffic Safety Administration, a division of the DOT", shows that this scenario developed due to a "manufacturing defect" which stemmed from the material provided by "a supplier".
Reuters reports that:
"The move comes after Ferrari, owned by Fiat Chrysler Automobiles NV (FCAU.N), recalled upwards of 800 cars in the United States to fix a problem with its Takata airbags over the summer".
On the 23
rd
of November 2015, the filing showed that Ferrari had issued "a stop sale notice to dealers of the 2016 model California T" whereby affecting "a list price of just over $167,000". Furthermore, the notice read that the dealers "will replace the line free of charge".
References:
http://www.reuters.com/