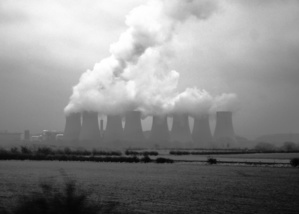 London – 01 July 2015 – The climate justice's co-ordinator Lucy Cadena, also involved with "Energy Programme" initiated by the "Friends of the Earth International", reports to the I.P.S. about the promises made by G7 countries.

G7 refers to the seven richest countries of the world. According to Cadena, the said seven nations gathered in Germany "at Schloss Elmau", sometimes during last month to discuss "an energy transition over the next decades". The aim of this meeting was to "gradually" reduce the emissions of fossil fuel which is believed to be triggering off the effects of "climate change". The said target is aimed by 2100, to which Cadena remarks:
"Let us be clear: a target of zero fossil fuels by 2100 puts us on track for warming on an unmanageable scale. The only commitment made by the G7 this week was a commitment to climate chaos."

The meeting stressed on the point that if the world goes by asserting their "faith" in technologies that are yet to develop to its full potential ere it can be useful to humanity, viz – "'carbon capture and storage' and 'geo-engineering'", it will be act of 'senselessness'. In fact, the solutions for battling the climate crisis over the coming years would be to turn to:
"...renewable technology and community energy systems".

By taking immediate action, we can avoid "the worst of climate change", whereby our action should be packed with "urgency and ambition". Likewise, the results that we expect to achieve by 2100 should all be realised through "real commitment to real solutions" from the G7; therefore G7 needs to put an end in investing "public money" into energies that are harmful to the global environment.

More and more people across the globe are "calling for a ban" on such harmful energy utilization as a protest against all recent investments on "new dirty energy projects". Furthermore, Lucy Cadena writes:
"The G7's role in upholding the current dirty energy system is not limited to the subsidies they pour into fossil fuels daily."

It is said that G7 countries get a share of the profit generated from "dirty energy projects", whereby people being deprived of "clean air, water, and land", some even face assaults and harassments. In fact, "the Climate Equity Reference Calculator" indicates that G7 countries, namely, France, Italy, Japan, Canada, United States, United Kingdom, and Germany, are to be held responsible, for 70% of "historical carbon emissions". In Cadena's words:
"A commitment to a phase-out of fossil fuels in eight decades' time is not a commitment."

According to IPS report, it is an easy political promise for "rich nation(s)", wherein the respective citizens are not so vulnerable to the effects of environmental hazards. These seven nations have acquired their riches through the exploitation of natural world at the cost of human lives. Moreover, they fail to provide the sum of money promised by to "Green Climate Fund" while:
"They owe an enormous 'climate debt' to developing nations..."

The sources of the dirty energy are always vulnerable to cause "ecological and social devastation" either through oil spills affecting marine life or a breakage of a dam flooding lower-lying regions. The requirement of energy supplies should not be met at the expense of "clean air and drinking water", and "land and food sovereignty", reports IPS. The concluding notes of the report states:
"There is a hunger for change, despite continued inaction from governments. G7 leaders, take note: you are trailing far behind and have a lot of catching up to do!"