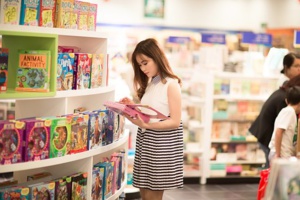 With a "constantly evolving" scenario of consumers' needs, there should be "a connected, interactive shopping experience at all times" to match up to their expectation, irrespective of their shopping destination being a "physical store" or online websites. In order to live up to the marks, retailers need to turn to a "highly personalised, omni-channel service and a seamless customer journey from start to finish". Even though, the solution seem to be out of reach given the "sky-high consumer demands", the retailers can simply turn to the "cloud".
The entire potential of the clouds remains elusive to business professionals from various industries, while the cloud system "encompasses many different technologies", whereby possessing "phenomenal" capabilities. As a result, it can prove to be one of the "biggest game-changers" in the retail world.
While Reuters exemplifies the same:
"For instance, cloud computing helps retailers get to grips with the vast, but indispensable amounts of data they have, and use it to make sensible business decisions. If red skinny jeans have been selling like hot cakes, the retailer will know to order more ahead of time, so stock doesn't run out (based on data from buying patterns). Or if John Smith often buys sports shoes, a retail assistant can offer him the very latest sport shoes available in his size, as soon as he walks into the store (based on John's previous shopping habits and preferences)".
Moreover, with the help of the cloud, mobile, "in-store data" and the web could be synchronised and "opportune moments" could be exploited by offering "promotions and incentives". In the words of Mark Lewis, the C.T.O as well as the deputy C.E.O. at Practicology, the latter being a "multi-channel consultancy":
"The cloud is freeing retailers from legacy system restrictions and even the need to have to worry about infrastructure at all, to focus instead on how they can add value to and improve the customer experience."
When it comes to the operational stage, the cloud could only offer an integrated approach, while many retailers are still on "fragmented systems" which makes "valuable data" like "inventories" and "reporting" to be running in "many different formats". With the help of the cloud, all these aspects could be assimilated to create "a powerful hub of information for retailers" available for instant access.
New technology, innovation and agility go hand in hand to create smart retailing, whether it's "behind the counter" or it is "in front of the customer". Advanced technology, could be the key to provide the required "software and solutions" that would transform retail shops to the "smart organisms" living and breathing "what consumers want". Nevertheless, given the "dynamic and voracious" market landscape, the cloud could also help the "retailers stay relevant and ahead of its competitors".
References:
http://www.reuters.com