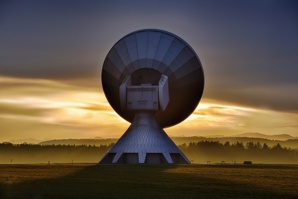 SES has entered into a "new strategic partnership" with the "PT Telekomunikasi Indonesia", the latter being the "largest satellite telecommunications services company" of Indonesia. Through the partnership Telkom will be connecting Indonesian market with the help of SES's "SES-9 satellite" which has been launched recently and proves to be the "latest and largest spacecraft for the Asia-Pacific region" supplied by SES.
In order to view the entire story of the release, kindly visit:
http://www.businesswire.com/news/home/20160519005475/en/
The agreement between both the companies provides the scope for them to "co-market" SES-9 in Indonesian markets, whereby "allowing customers from across all market verticals, including video, cellular, broadband, maritime andaeronautical, to utilise satellite capacity within the country". According to TOI:
"SES-9 will be co-located with SES-7, operating in the arc around 108.2 degrees East, and has a dedicated beam that comprehensively covers the Indonesian archipelago".
The same will begin its service by the mid-year of 2016, whereby meeting the growing "demands" in "connectivity" all over Indonesia. SES's commercial vice president for "Asia-Pacific and the Middle East" region, Deepak Mathur stated:
"Indonesia is an ideal satellite market, due to its geographic spread and large population of heavy mobile users and television viewers, and SES-9 has been designed especially to meet this demand. We are delighted to partner with Telkom to offer SES-9 satellite capacity that has the potential to deliver satellite TV across the archipelago, as well as improve the lives of millions of Indonesians and accelerate the country's economic growth."
While, Telkom's deputy executive GM of "Wholesale Service Division", Priyono, said:
"We expect demand for data communications and corporate connectivity to continue its upward growth in Indonesia. SES is known throughout the industry as a satellite operator that is attuned to its customers' wishes, and it has built SES-9 with Indonesian customers in mind. We believe our partnership with SES will support our provision of increased capacity to deliver more satellite services for broadcasters, content providers and companies across the country".
In the words of Telkom's Carries Service 3's GM, Tri Nugroho BW:
"Through the high-powered dedicated SES-9 Indonesian beam, local companies will be able to extend the reach of their services to meet the needs of increasingly discerning and connected Indonesian communities."
References:
http://timesofindia.indiatimes.com/