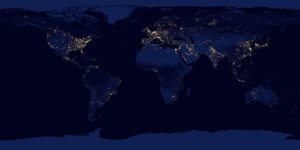 According to sources familiar with the matter at hand, Saudi Arabia's oil giant, Aramco is considering a potential divestiture of a portion of its stake to a Chinese investor, as it plans for its highly anticipated international IPO beyond its 2018 target.
The IPO, expected to tbe the world's largest stock sales, is a key component in the Saudi government's efforts to diversify its oil-based economy.
According to two sources, a private placement of shares in Aramco is being considered as a precursor to the international IPO.
Sources preferred the cover of anonymity since the information has not yet been made public. They have also declined to name the Chinese investor or divulge the quantum of the stock sale.
According to one of the sources, the move is likely to help Saudi Arabia implement its National Transformation Program (NTP), the formal name of the reform package that is aimed at weaning away the desert kingdom from its oil-export driven economy.
As per a spokesman for Aramco, there are "A range of options, for the public listing of Saudi Aramco, continue to be held under active review. No decision has been made and the IPO process remains on track."
Aramco's dual listing on the Saudi stock market, Tadawul, as well in an international exchange had been earlier earmarked for 2018, with stock markets in London, New York and Asia vying for the offering.
Opinion is divided as to which exchange the offering will be listed in, with top members of the Saudi royal family preferring New York while Aramco's financial and legal advisers advocating London.
Both locations being politically sensitive have caused unease in the Kingdom and have delayed the decision, said a source who is familiar with the matter.
Incidentally, in September, the U.S. Justice Against Sponsors of Terrorism Act (JASTA), had allowed lawsuits to be filed against the Saudi government claiming that it had helped to plan the September 11, 2001 attacks on the United States and thus it should pay damages to victims.
Riyadh has denies the allegations.
In London, markets regulators have criticized the proposals of new listing rules that are aimed at attracting
state-controlled companies such as Aramco, with U.K. industry groups warning the move c
ould weaken investor protection.
As per a third source, an IPO beyond 2018 is very much of a possibility.
As per the Financial Times, Aramco could be agreeable to sell its private stakes to foreign governments, including China and other investors, midst a growing concerns of feasibility of its international listing.
References:
www.reuters.com