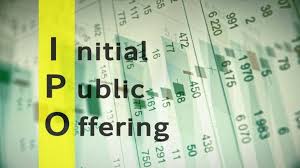 A slowing Indian economy caused the Indian initial public offerings in 2019 to fall down to a 4 year low by value. However according to some analysts, it is hoped that the economy and the Indian IPO scenario would be better in 2020 as the reforms announced by the Indian government kick in to show their effects on the stock markets.
According to data from Refinitiv, for the entire of 2019 so far this year, the money raised through Indian IPOs dropped to just $2.8 billion which is the lowest in the last four years. Funds generated from Indian IPOs reached a record in 2017 at $11.7 billion while it fell down to $5.5 billion in 2018.
"2019 has been the worst year from an IPO market perspective," said Sandip Khetan, a partner at consultancy EY. "Because of different types of disruptions, such as corporate failures and bankruptcies, things have slowed down considerably," he said.
The worst hit sector in terms of IPOs were the financials and
industrial sectors
where the proceeds from IPOS of companies in the sector reduced by half for the year.
On September 19, the NSE Nifty 50 index of India was lower by 1.4 per cent for the year. That was the day when the government announced a cut in the corporate tax rate which boosted the financial markets and stoked hopes of a recovery of the Indian economy with the government saying the more reforms were in the pipeline.
As of Tuesday's close, the NSE index was up 12.4 per cent in 2019.
"The government has addressed a lot of economic reform requirements in the last three months," said EY's Khetan.
On the other hand however there were a number of Indian IPOs that have performed well this year which had increased the positive outlook for a rebound of the IPO market in India next year and more IPOs being launched in2020.
For example, the current share price compared to their IPO prices had almost doubled for companies such as the Indian Railway Catering and Tourism Corp Ltd, marketing and advertising firm Affle (India), and e-commerce company Indiamart Intermesh.
This year, there has been a growth of 34 per cent in the S&P BSE IPO index, an index that is used for measurement of the performance of companies listed at the Bombay Stock Exchange following the completion of their IPOs. This was much more than the broader indexes such as NSE Nifty 50 and BSE Sensex.
(Source:www.reuters.com)