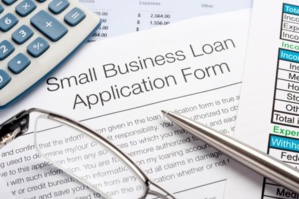 fundingconnection.co.za
Murray is going to advise Seedrs in sectors such as healthy lifestyle, sports and body-worn accessory, and sometimes invest in interesting projects. In 2014 only, on such online sites, individual investors and funds offered to small and medium-sized enterprises in Europe (SME) through equity and loans more than 1.5 billion euros ($ 2 billion), according to a study of the University of Cambridge and the audit firm EY.

All this is crumbs compared to 926 billion euros that European small businesses caught in the past year through external financing, mainly through banks.

But the investment amount for crowdfunding sites annually increase by several times, which certainly pleases, as European banks (who have suffered significant losses during the financial crisis and attempts to recover the capital adequacy ratio) reduced the lending business by 12% over the past six years.

Crowdfunding, or national funding - just one way for small and medium-sized businesses in Europe (which traditionally relies more on bank financing comparing to American colleagues) to compensate for the ongoing decline in bank lending.

Other methods include the release of publicly traded debt or shares, placement of securities by institutional investors and obtaining loans from non-bank financial institutions ("shadow" banks). Banks and other investors have also carried out securitization of loans to small businesses, says the British magazine The Economist.

EU governments are trying to encourage all this, hoping thereby to limit economic harm caused by "sick" banks. For example, in France, in 2012, the Ministry of Finance was one of the initiators of the creation of a pan-European market for private placement of securities. Italy in 2013 opened the "mini-bonds" market, and in 2015, allowed the state export agency (SACE) to directly lend to small and medium businesses. In 2013, the "mini-bonds" market appeared in Spain. In March, the United Kingdom ceased to tax profits from the individual placement.

All of these steps seem to have already brought results. The private debt funds (investment funds, which directly lend small and medium enterprises) account for about 6% of the total financing of SME, claims management alternative investments Association (AIMA). This percentage should increase to 15-20% over the next five years, predicts the AIMA.

According to a recent survey of managers of hedge funds, private equity funds and asset management firms (having total of $ 440 billion in the management), 82% of them lend to small and medium-sized businesses in Europe, mainly in the UK and also in France, Germany and Netherlands.

The European market for private placement of securities is fast pacing too. In 2014, companies (half of whom are French) brought on the market more than 6.7 billion euros, which is twice more than in the previous year. Another 11 billion euros SME attracted on the German Schuldscheine and 13 billion euros in the areas of individual US securities offering.

Securitisation (a form of raising finance by issuing securities) in recent years has decreased, but its scope appears to be stabilizing. In late 2014, the European small and medium businesses transferred debt to equity securities worth 107 billion euros, according to the Association of European financial markets.