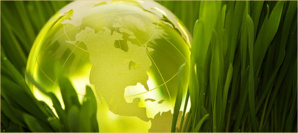 If you think when it comes to protecting and nurturing the environment or improving the working conditions of employees, bigger companies make more of a splash, create more positive overtones that have a larger positive impact on the environment and on the workforce, you will be surprised to find they are not leading on these issues. It is logical to think that multinational giants such as McDonalds and Apple, for example, can have a dramatic impact on the workplace and on the environment, by just taking small but significant steps towards sustainability.
It turns out small to medium size organizations are leading on the environmental compliance front, making sure that safety standard for workers are met and that their economic growth is not at the cost of the environment.
Large companies deserve some credit though, as their scale of operations is so widespread and large, making ensure that every safety standard is met vis a vis workers safety and that every environmental concern is addressed and complied with can be very taxing and difficult. However, this cannot really justify or act as an argument for MNCs to not comply with safety and environment regulations.
McDonalds still does not provide
recycle bins
in any of its stores and in a recent episode of
Panorama
last year just before Christmas, BBC showed footage of workers so exhausted that they did not go home and were sleeping at their workplace. One shot was particularly disturbing: it showed young boys mining in dangerous and filthy conditions. The product of their labour will ultimately be used by Apple for its devices.
As it turns out, it is the small to medium sized organizations that make the world a better place. Large corporates outsource their compliance to the smaller one. Roughly one third of all Huhtamaki's, a Finnish supplier, inputs for food and beverage packing are recycled. Huhtamaki maintains this high environmental standards by ensuring that its
customers
have a small environmental footprint.
By simply buying from a green supplier, large corporates can claim adherence to environmental sustainability. It can do this, without even making a single change in its operations.
In yet another example, large corporates have been beaten by smaller one, at their own games. Smaller companies have produced excellent products with tiny environmental footprints. Interface is the world's largest manufacturer of modular carpets. Its entire net worth may be a fraction of that of Apple's $700 billion. In spite of its operations being heavily dependent on petroleum by-products, Interface has reduced its energy requirements by 43% and its fossil fuel dependency by 60%.
In yet another example, Yeah! Burger, from the fast food industry, is setting an example for the likes of McDonalds on how to do business with environmentally ingredients as well as comply with environmental regulations. Yea! Burger makes use of 100% recycled paper, is very energy efficient and thus has a very small carbon footprint. Although its loyalty cards are made from plants – it does not advice its customers to eat them.
The largest companies aren't leading the pack in being more environmental friendly, in fact it is the smaller guys who are showing them the way. Being more conscious of your environment is happening at the bottom, and it will work its way to the top.
References:
http://www.csrwire.com/blog/posts/1541-why-the-little-guys-are-really-the-big-guys-in-sustainabilit