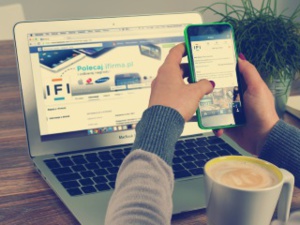 Google is aiming to eliminate the trouble of typing in any password for a user to access his account. The company is in the process of trying out "a new password authentication feature" that will allow the users to "log in to an account" without typing in any password.

Moreover, the company has also given an acknowledgement that the tests for "this new functionality" are being carried out "with a small group of enthusiasts", although the time of the market launch of this "feature to the general public" is yet to be confirmed.

According to the internet giant, "typing in a long string of characters isn't the most convenient and secure way to let a user authenticate their identity". As soon as this problem was realised, they started to work on "alternative methods" like "physical USB key authentication" among others.

The USB key authentication process was implemented as a "two-step verification process". At present, Google is working towards allowing the users to log into their computer accounts "with their mobile phone as the authentication tool". Rohit Paul, a "beta tester", revealed on Reddit the screenshots of the new features, wherein the users only have to type in their "email addresses" in order to access their Google account "via their computers". Paul was invited by Google to "test this new functionality".

As per the screenshots, once users type in their email address, a Google notification is sent to their smartphone, which states "Trying to sign in?", with options of "Yes" & "No". In case, the user selects the former option, the computer automatically logs into the respective account.

However, in order to get rid of the hassle of typing in lengthy credentials, the Google account users need to at first "authorise their mobile device" along with turning on a "screen lock". The option of deactivating "the authorisation on lost or old devices" is also available. Nevertheless, the new development does not bind the users to always carry their smartphones. They will always have the freedom to get back to the old method of typing in the credentials as and when required, especially when they aren't "near their smartphone".

A Spokesperson from Google informed VentureBeat:
"We've invited a small group of users to help test a new way to sign-in to their Google accounts, no password required. 'Pizza', 'password', and '123456' -- your days are numbered."

This new feature "makes it easier for users to sign-in to their account" besides bolstering "the overall security". While, Manish Singh writes:
"Notably, the feature is similar to Yahoo's Account Key, which too uses smartphones to authenticate users and was rolled out back in October. By not using the traditional way to sign-in - which involves typing in a password - we can avoid a range of phishing attacks. This is because phishing attacks requires a user to be fooled into sharing their password or typing their password on a compromised website. Earlier this year, it made available a Chrome extension called Password Alert, which lets users know if they are using their Google account password on another website".
References:
http://gadgets.ndtv.com/