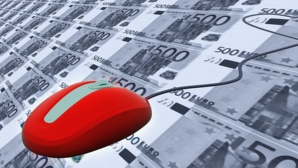 According to Trade union Unite, Royal Bank of Scotland will be closing down thirty two branches, whereby reducing as many as six hundred jobs in its "retail division".
In London along with the South-eastern England, the Bank plans to slash down two hundred jobs, while the rest four hundred will be reduced from Midlands reported Unite. In the words of the Regional Officer at Unite, Lyn Turner:
"With job losses across the country and surviving branches on reduced hours, there's no doubt this latest round of cuts will hurt the bank's customers as well as our members".
As pre previous Reuters report it was confirmed that the bank that is backed by the states was likely to cut down "more jobs". While, Digitallook informs that:
"These latest redundancies bring RBS job cuts to 1,500 across the UK so far this year, with most of the roles affected in the retail division where the bank announced plans this year to axe about one in every 12 jobs".
Event though, RBS doesn't go into any specifics, the bank only stated that "some staff would be losing their jobs" as more and more customers are taking to online banking.
References:
http://www.digitallook.com/