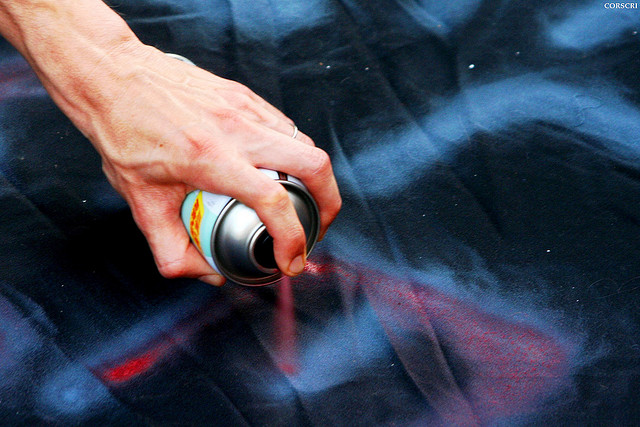 Swedish car maker Volvo is not just known for their cars, trucks and buses. The conglomerate is now putting its weight behind a revolutionary paint technology which is invisible but shows up when light is thrown on it. Called LifePaint, the technology is being touted as the best way to help cyclists be safer on the roads.

The spray paint comes in a deodorant-style pack and can be applied to bags, clothes, shoes, helmets or the bike itself. It will stay on for a week or so, until washed. Volvo has teamed up with UK design company Grey London and startup Albedo100 to create this reflective spray paint. As an introductory measure, the company has made the spray cans available in six trial cycle shops in London and Kent area.

Volvo has also noted that the spray paint will not affect the fabric or the surface on which it is painted. "We wanted to test the spray with cyclists and to see the reaction – and it's been more successful than we could have expected, with interest from all over the world and 450,000 views of our advert on social media," the company spokesperson said.

Besides being useful for cyclists and bike enthusiasts, the paint can also be used on children's backpacks or dog cuffs. Talking about the revolutionary product, Volvo UK managing director Nick Connor said: "We are proud to be extending our reach beyond just those driving our cars. By making cyclists increasingly visible as well as increasing the safety capabilities of our cars, we are doing our utmost to protect everyone on the road."

As a car manufacturer, Volvo also introduced technologies to boost the safety of drivers and other road users including its Intellisafe system and Active Bending Headlights. While Intellisafe includes features such as Park Assistant Pilot, Cruise control that is adaptive and blind spot information, Active Bending Headlights uses the Xenon headlamps of Volvo cars to make bends and junctions more lit.