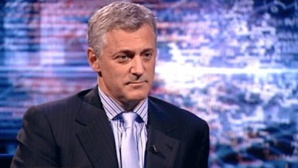 Standard Chartered boardroom was completely shaken, with company's chairman, CEO and four board members heading towards the exit due to rising disappointment about bank's performance. Peter Sands, one among the few CEO's to survive the banking crisis of 2008 and a potential candidate for the position of governor of the Bank of England, will leave in June 2015. The CEO position will now be taken by Bill Winters, a veteran investment banker. Also, John Peace who faced lots of criticism for holding too many Board seats, will step down from the position of chairman in 2016. The announcement indicated a sudden end to one of the longest serving CEO in UK's banking sector.

Standard Chartered witnessed robust growth in Asian markets during the long nine year tenure of Peter Sands. Over the past 12 months, the bank released 3 profit warnings signaling a dramatic transformation in its fortunes after continuously reporting profits all during the period of financial crisis. In spite of rising costs and continuous profit warning, the bank was reluctant to take any steps to bring substantial change in its business strategies. Sands took the responsibility of bank's sliding performance and stated that the previous results were evidently depressing. Sands stated that the year 2014 was marked by challenges led by deceleration in growth in developing nations, steep decline in commodity prices, lower interest rates and strict regulations. According to 12 month contract, Peter Sands is entitled to a salary of £1m salary. Besides he will also be awarded a deferred bonus of 154,458 shares 637,000 as a long-term incentive plan.

Bill Winters, a 53 year old American has served as co-CEO at JP Morgan investment bank. Moreover, he was also a member of UK's independent commission on banking and performed a vital role in reviving Britain's banking sector post financial crisis. He has been an important CEO candidate for UK banks. He will be joining Standard Chartered in May 2015 and will take the CEO position from June 2015. Winters is expected to implement a growth strategy and needs to address shortfall in bank's capital.

The announcement of Peter Sands resignation was followed by an upsurge in stock prices of Standard Chartered. Temasek, the Singapore investment company and a major shareholder of Standard Chartered has been continuously pressing the bank to make changes in its governance. Some analysts are of opinion that the new CEO is expected to take strong steps in order to boost bank's capital through issue of new shares, the move that was resisted by Sands even after being questioned over adequacy of bank's capital. In addition, Peter Sands plans to cut down thousands of jobs from the retail section of Standard Chartered and closure of its share trading business were considered inadequate to address larger problems.

After overlooking a steep slide of 30% in bank's profit, Sands is now trying to demonstrate his leadership by waiving multi million pound bonus. The bank's profit for the year 2014 slumped 30% to £2.7 billion owing to a significant rise in debt charges and fines charged for violating money-laundering rules. Despite a considerable drop in profits, the bank maintained its dividend payment of 82 cents a share. However, the impact of this shaky change was anticipated to be far reaching.